Accessibility versus Salted Duck Eggs (Case of Brebes Salted Duck Eggs Industry , Central Java, Indonesia)
Brebes, a region in central Java is well-known for its salty duck eggs. There are a lot of taste variety of salted duck eggs, their specialty are boiled salted egg and smoked one, the eggs smells better, and rich flavor. This product has become the main attraction of this region, Local and international visitor come or stop by for this region core product.
The importance of using local food and drink to develop a "Sense of Place," create a unique visitor experience and differentiate tourism destinations while providing economic benefits to the local community cannot be underestimated.
Tourists who venture out into these areas are in search of something authentic and different from what is common for them, and in this way help to foster these types of businesses. Their desire to do so is beneficial and can be seen as sustainable by supporting the local economy – establishments wanting to cater to the demand for local products will source their offerings from local purveyors, which in turn cuts down on food miles (Hall & Wilson, 2008, p. 3)
Salted duck egg sells for Rp. 3500 (30 Cent) each for the boiled one and Rp.3600 for the roasted one. Local community helped by this industry. However, the tourism and hospitality industry has shown great reflexes in the following years allowing global Travel & Tourism direct contribution to GDP to increase by a healthy 3.2% in 2012 (WTTC, 2013).
In 2015 The Java highway has opened partially, one of them is Pejagan-Brebes, whre this route will not pass Brebes region, the location of salty duck eggs industry and shop. We understand that this highway is one of the government programs to connect all Indonesia region as well as to help tourism industry itself, to cut time to reach tourist destination. Accessible tourism offers an opportunity for organizations and destinations to gain a competitive advantage, in full respect of sustainable tourism. "Sustainable tourism" has been defined as tourism based on the principles of sustainable development; it is a form of tourism "that takes account of its current and future economic, social and environmental impacts, addressing the needs of visitors, the industry, the environment and host communities" (United Nations Environment Programme & United Nations World Tourism Organization, 2005, p. 12). Sustainable tourism encompasses the economic, social and environmental dimensions of tourism development. Accessible tourism is as yet a neglected and underestimated area of sustainable tourism (Darcy et al., 2010).
The opening of the Pejagan – Central Java high way is quite effective parse vehicle density and shorten travel time to other side of West-Java. Nevertheless there are complaints from the public and traders due to the visitor will not pass Brebes anymore.
One of salted egg trader in this area, Atun, admitted that the sales is different from last year, last year he could sell 600 salted eggs per day, but this time declined quite a lot. "Yesterday (last year) was able to 600 eggs a day. This year about 400 eggs," Atun said.
This is quite a home work for local government and all of us, how we can integrate between local tourism activities to comprehensive government plan.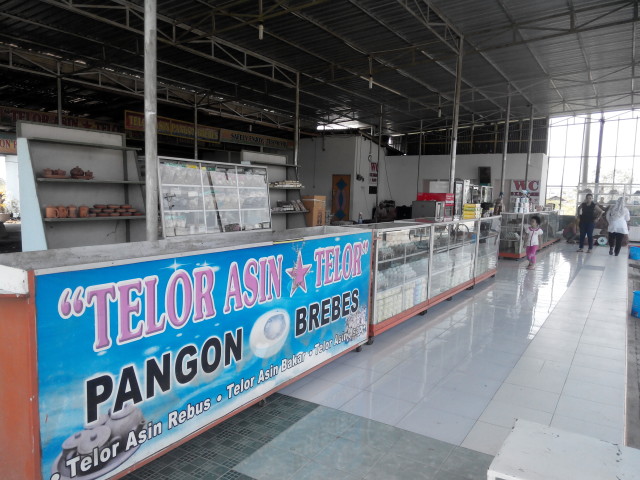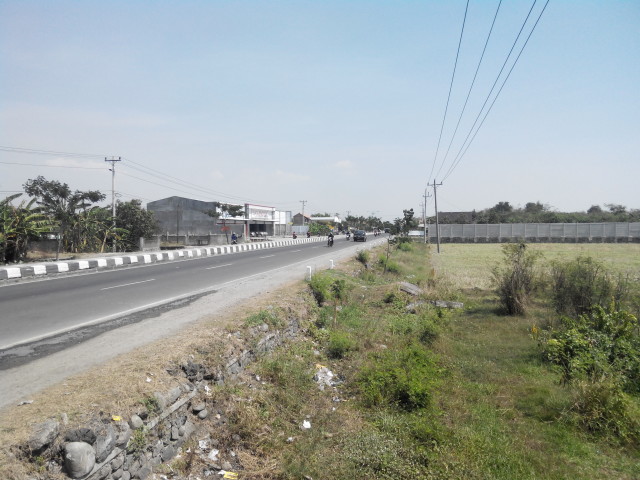 The condition of Region Road and the Salted duck Shop after The Pejagan High way open.