THE WINNER OF BINUS BADMINTON CUP VIII 2014
BINUS Badminton Cup (BBC) merupakan kompetisi badminton berskala nasional tingkat mahasiswa se-Indonesia dan merupakan agenda tahunan dari UKM Badminton Binus. Tahun 2014, Binus Badminton Cup telah memasuki edisi ke-8. Binus Badminton Cup bukan hanya diikuti Universitas di daerah Jabodetabek, tetapi juga diikuti oleh Universitas seluruh nusantara. Terdapat 6 kategori yang dipertandingkan yaitu Beregu Putra, Tunggal Putra, Tunggal Putri, Ganda Putra, Ganda Putri, dan Ganda Campuran. BINUS Badminton Cup VIII 2014 diselenggarakan pada 2-8 Juni 2014 di Hall Kampus Syahdan Universitas Bina Nusantara, Jakarta.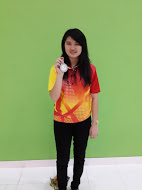 Hotel Management Universitas Bina Nusantara yang diwakili oleh Valencia Fergie (1701331463) berhasil menjadi pemenang Juara II kategori Ganda Campuran dalam BBC 2014, bersama Willian Astan dari Jurusan Manajemen sebagai rekan tim nya. Valencia Fergie mengikuti 2 dari 6 kategori yang dipertandingkan, yaitu Tunggal putri dan Ganda campuran.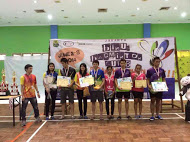 Terdapat 24 Universitas yang mengikuti BINUS Badminton Cup VIII pada 2014 ini, antara lain:
Universitas Bunda Mulia (UBM)
Trisakti School of Management (TSM)
Universitas Pamulang (UNPAM)
Universitas Atmajaya Jakarta (UAJ Jakarta)
Universitas Tarumanegara (UNTAR)
Universitas Negeri Yogyakarta (UNY)
Universitas Paramadina
Universitas Mercu Buana (UMB)
Akademi Pimpinan Perusahaan (APP)
Universitas Islam Syekh Yusuf Tangerang (UNIS)
Universitas Jayabaya
STMIK Jibes & STIE Wiyatamandala
Universitas Kristen Krida Wacana (UKRIDA)
Universitas Pancasila
Universitas Kristen Indonesia (UKI)
Universitas 17 Agustus 1945 (UNTAG)
STT PLN
STKIP Surya
UPN Veteran Jakarta
Universitas Gadjah Mada (UGM)
Universitas Negeri Jakarta (UNJ)
Universitas Darma Persada (UNSADA)
Universitas Bhayangkara (UBHARA)
Universitas Bina Nusantara (BINUS)