kolary Coffee House Review
Ada yang pernah dengar tentang Kolary? Kolary merupakan singkatan dari Kopi on Library..begitulah kata founder nya, Bapak Darwin Tenironama. (beliau merupakan dosen associate Faculty Member di Hotel Management Binus, lulusan STP Bandung jurusan Administrasi Hotel angkatan 2001, seorang yang lama berkecimpung di dunia Food and Beverage Service, posisi terakhir dia sebelum terjun ke dunia akademik adalah assistant Food and Beverage Manager di Hotel Borobudur Jakarta.) okay, then mari kita bahas lebih lanjut mengenai kolary.
Kolary Coffee berada di Perpustakaan Kementrian Pendidikan dan Kebudayaan di Jalan Sudirman, Jakarta Pusat. letaknya sangat mudah dicapai. tinggal masuk ke kantor kementerian pendidikan dan kebudayaan. cari posisi perpustakaannya dimana, buka pintu and straight away on your left side akan terlihat Kolary. tempatnya mungil dan nyaman..ada beberapa buku untuk dibaca sebagai teman minum kopi, free wi fi dengan tata cahaya yang buat kita betah berlama lama. range minuman yang dijual dari 10.000 – 28.000 (very affordable). but most of the time banyak promo yang diberikan. tidak ada makanan berat disana, tapi teman cemilan seperti klapertaart, red velvet, dll are more than enough
Green Tea Latte merupakan minuman yang paling di gemari oleh pelanggan kedai kopi ini. Selain kopi yang diseduh secara langsung, Kolary Coffee juga menyediakan minuman dalam kemasan botol yang bisa Anda pesan untuk event dan acara Anda. Tersedia varian Matcha Latte, Caramel Latte, Americano, dan Vanilla Latte.
anyway, it is a good place to hang out di Kota Jakarta, you guys should check em out!!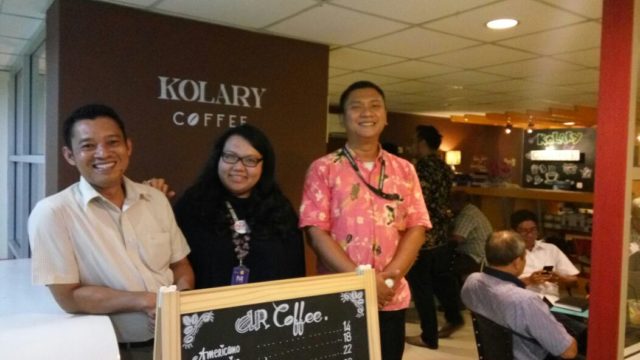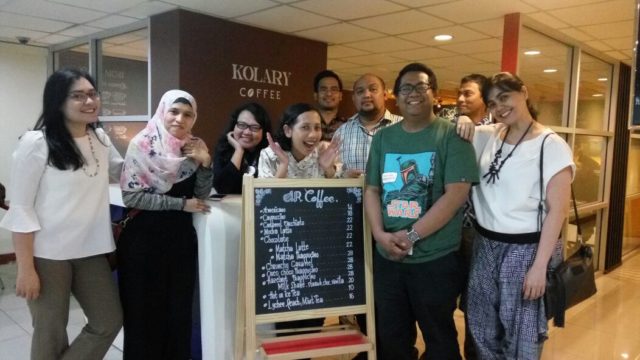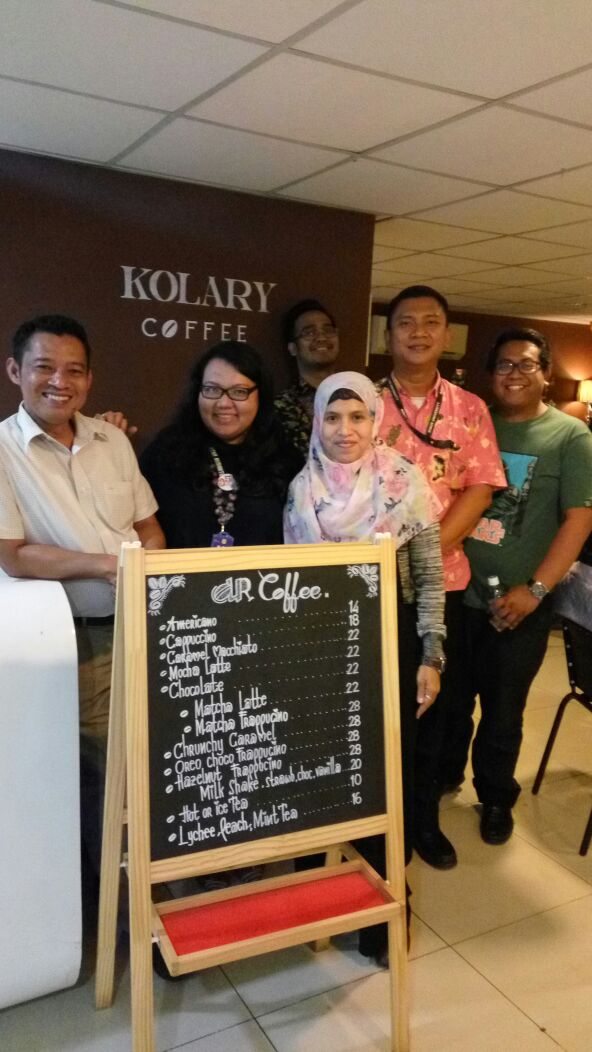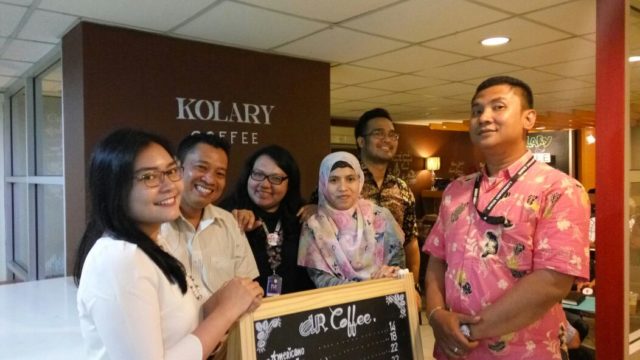 Jam operasional :
– Senin, Kamis dan Jumat: 09.00-17.00
– Selasa dan Rabu : 09.00-19.00
– Sabtu : 09.00-14.00
– Minggu dan tanggal merah tutup
LOKASI:
Perpustakaan Kemendikbud
Jl. Jend. Sudirman, Jakarta Pusat
Tel. 08111088242