HM BINUS PARTICIPATE ON 3RD IHTC & 2ND ISOT 2016
Hotel Management Binus University berpartisipasi pada 3rd International Hospitality and Tourism Conference (IHTC) and 2nd International Seminar on Tourism (ISOT) yang berlangsung pada 10-12 Oktober 2016 bertempat di Universitas Pendidikan Indonesia (UPI) Bandung.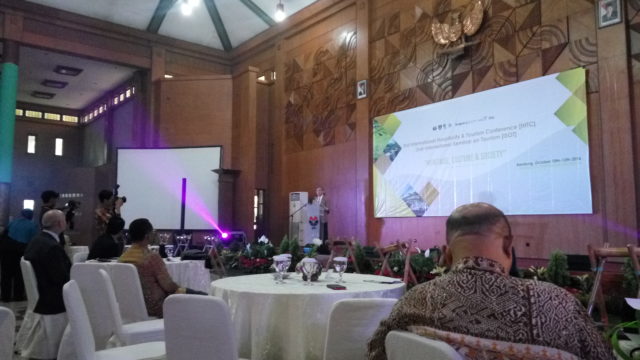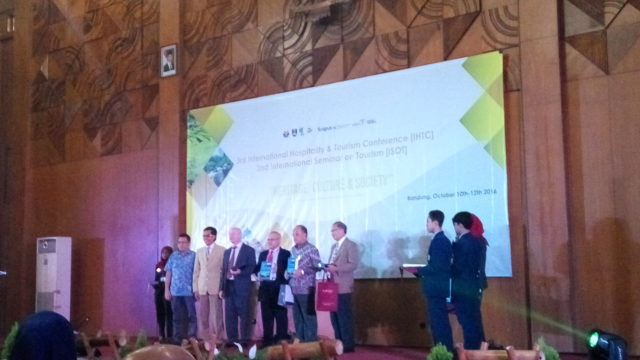 Acara ini merupakan kerjasama antara dua institusi penyelenggara yaitu Universiti Teknologi MARA (UiTM) Malaysia dan Universitas Pendidikan Indonesia (UPI) Bandung. Tema yang ditentukan yaitu "Higher Tourism Education: The role for Sustainable Tourism in Asia Pacific". Terdapat 3 keynote speakers yaitu; I Gede Ardike, Prof. Barry O' Mahony (The Future Luxury Hotel Room: Experts and Consumer Views on Memorable Experience Generation) dan Prof. Bunyamin Maftuh (The Role of Tourism in Strengthening Cross-cultural Interaction as Global Citizens)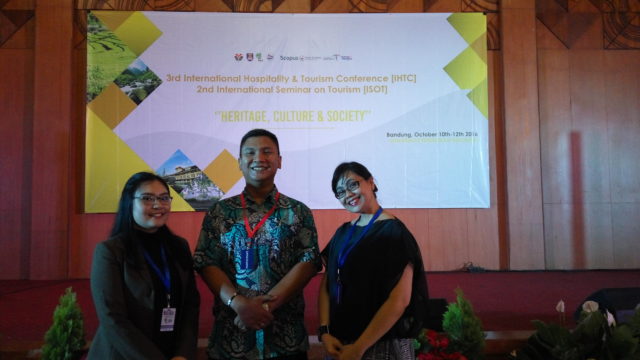 Dalam acara ini, Hotel Management diwakilkan oleh 3 Faculty Member yaitu Dr. Vitria Ariani, Agung Gita Subakti, SST., MM dan Rachel Dyah Wiastuti, SST.Par., MM dimana masing- masing mengirimkan paper yang kemudian dipresentasikan pada 11 Oktober 2016.