Ritz Carlton Pacific Place and Ritz Carlton Mega Kuningan Goes To Hotel Management Binus
Pada hari Jumat tanggal 07 April 2017, Ibu Marcelline Susantio dari Ritz Carlton Mega Kuningan dan Ibu Tika Pratimi dari Ritz Carlton Pacific Place datang ke kampus Binus Anggrek untuk mengadakan presentasi Internship Program dan Internship Placement. Peserta yang hadir di dalam acara tersebut adalah mahasiswa semester 4 dan 6.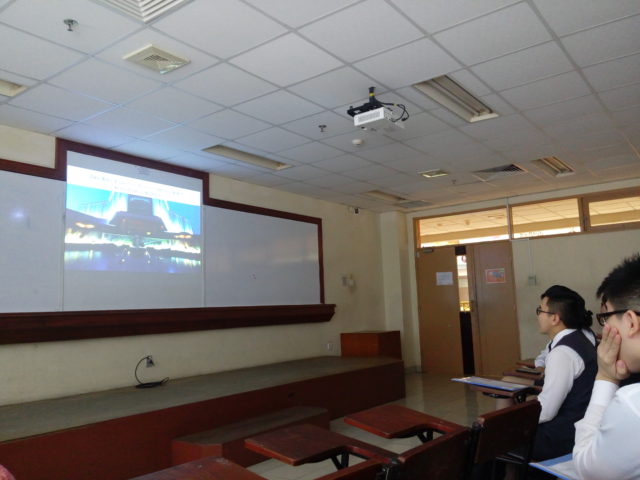 Tim dari Ritz Carlton Pacific Place dan Mega Kuningan sampai di Binus jam 10.00 pagi pada hari Jumat 07 April 2017. Tim langsung dibawa ke ruang kelas untuk melaksanakan presentasi mereka. Pertama-tama, mereka memperkenalkan diri masing-masing beserta jabatannya. Lalu, mereka memulai presentasi dengan memperkenalkan kepada mahasiswa tentang brand dari Ritz Carlton dan hotel-hotel atau resort yang masuk ke dalam brand tersebut. Lanjut, dengan memperkenalkan hotel secara lebih mendalam lagi contohnya seperti berapa banyak hotel Ritz Carlton di seluruh dunia dan lokasinya, dijelaskan juga apa keuntungan jika mahasiswa melakukan internship di Ritz Carlton, service seperti apa yang ditawarkan kepada para tamu, sistem bekerja di Ritz Carlton, dsb. Setelah menyelesaikan presentasi, tim dari Ritz Carlton Pacific Place dan Kuningan membuka sesi Tanya jawab seputar program internship yang ditawarkan. Lalu diakhiri dengan mengumpulkan CV mahasiswa dan langsung melakukan interview secara langsung.