SILVER MEDAL AWARD 5th JUNIOR ASIAN CHEF CHALLENGE, JAKARTA SALON CULINAIRE 2017
Hotel Management Universitas Bina Nusantara ikut berpartisipasi dalam JAKARTA SALON CULINAIRE 2017 yang diselenggarakan oleh Association of Culinary Professional (ACP).  Acara ini berlangsung pada 5 – 8 April 2017 dan bertempat di JIEXPO Kemayoran, Jakarta Pusat.
Hotel Management Universitas Bina Nusantara berhasil meraih Silver Medal untuk category 5th  Junior Asian Chef Challenge.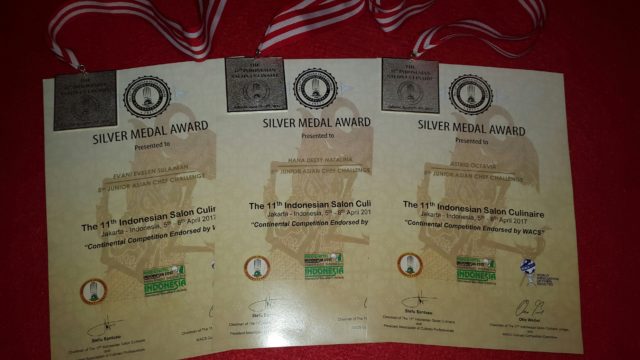 Salon Culinaire merupakan sebuah ajang kompetisi kuliner terbesar di Indonesia yang diselenggarakan setiap tahunnya. Yang mana pada tahun ganjil dilaksanakan di Jakarta, yaitu Jakarta Salon Culinaire dan pada tahun genap dilaksanakan di Bali, yaitu Bali Salon Culinaire.  Untuk tahun ini 750 ahli kuliner ikut berkompetisi dari mulai anak SMK, Mahasiswa, professional hotel dan restoran.  Perlombaan dibagi menjadi 27 kelas, yang diikuti oleh peserta baik dari dalam negeri maupun luar negeri.  Adapun Negara-negara yang ikut berkompetisi pada kompetisi tahun ini adalah Taiwan, Korea, Thailand, dan Malaysia.  Demikian juga dengan juri yang datang dari berbagai macam Negara.   Kompetisi kuliner ini termasuk dalam kategori Kompetisi Internasional, didukung oleh World Association of Chefs Societies (WACS), dan seluruh kategori perlombaan juga dinilai oleh tim juri bersertifikasi dari WACS.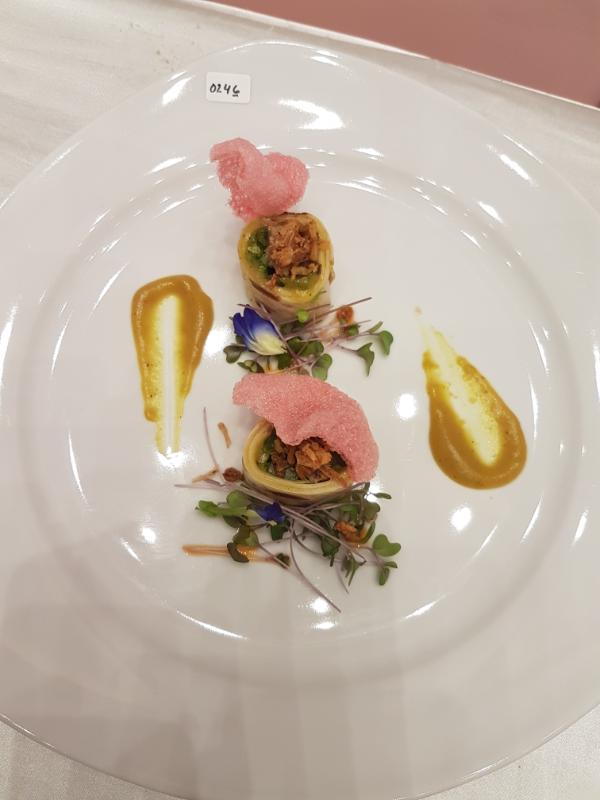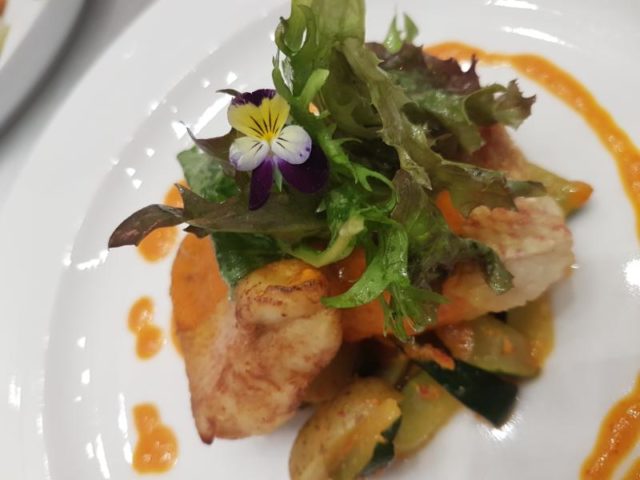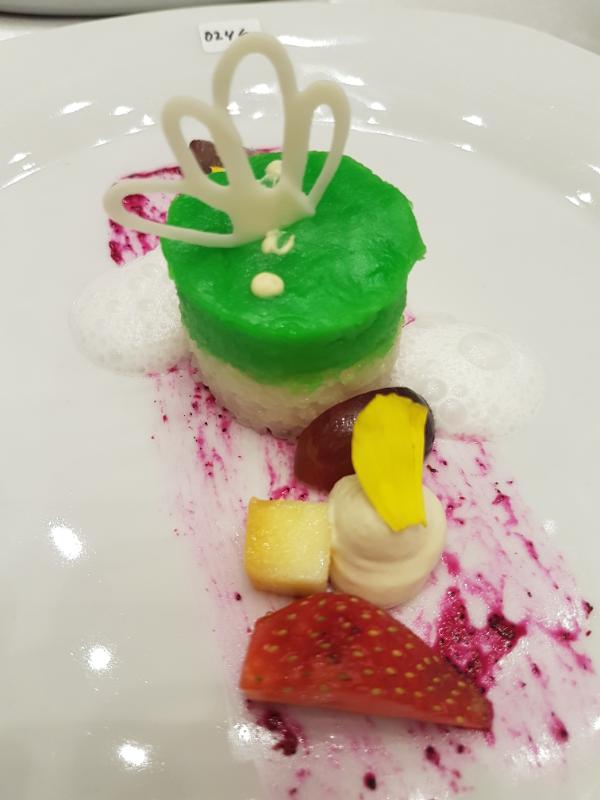 Ketan Sarikayo with Gula Jawa Mousse and Dragon Fruit jam
Penilaian yang diberikan memiliki bobot 50% pada rasa.  Dan pemberian penghargaan bukanlah juara 1,2 atau 3, tetapi merupakan akumulasi nilai.  Sehingga penerima medali untuk tiap jenisnya bisa terdiri dari beberapa orang.  Nilai 90-99 mendapat gold, 80-89 silver, 70-79 bronze, 60-69 diploma, dan 100 gold with distinction.
Hotel Management Universitas Bina Nusantara mengirimkan 1 team untuk kategori 5th Junior Asian Chef Challenge yang diselenggarakan dalam Jakarta SALON CULINAIRE 2017.  Berikut adalah nama mahasiswa yang memperoleh Silver Medal :
Astrid Octavia (Binusian 2016) as a leader
Hana Deasy Natalia (Binusian 2019)
Evani Evelyn Sulaiman (Binusian 2019)