DIPLOMA MEDAL AWARD BREAKFAST DISPLAY WITH SHOW PIECE , JAKARTA SALON CULINAIRE 2017
Hotel Management Universitas Bina Nusantara ikut berpartisipasi dalam JAKARTA SALON CULINAIRE 2017 yang diselenggarakan oleh Association of Culinary Professional (ACP).  Acara ini berlangsung pada 5 – 8 April 2017 dan bertempat di JIEXPO Kemayoran, Jakarta Pusat.
Hotel Management Universitas Bina Nusantara berhasil meraih Diploma Certificate untuk category Breakfast Display with Show Piece.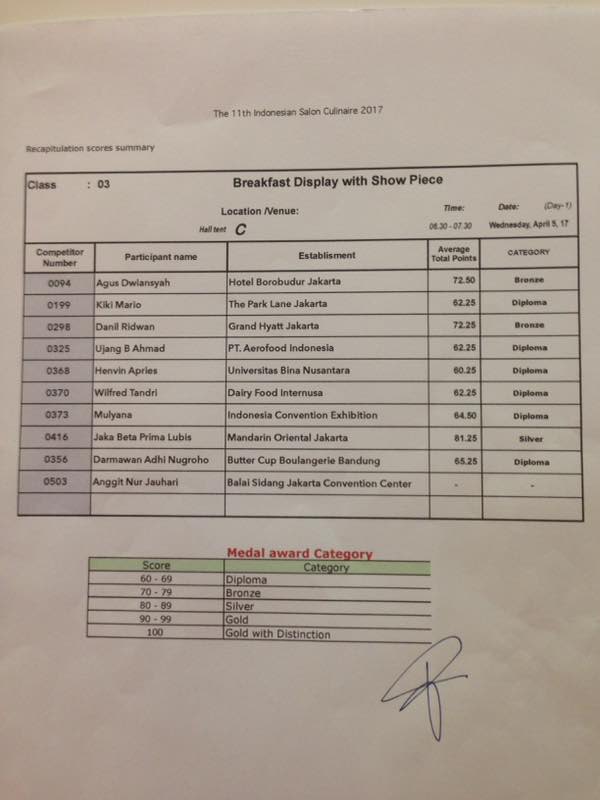 Pada Kategori ini mahasiswa Bina Nusantara bersaing dengan para professional dari industry baik itu hotel maupun restoran.  Dari 10 peserta yang mengikuti kategori ini 4 peserta berasal dari hotel-hotel Bintang 5 di Jakarta dan 5 Lainnya berasal dari restaurant dan convention, 1 peserta di diskualifikasi oleh dewan juri.  Penghargaan tertinggi untuk kategori ini adalah Silver.
Persyaratan yang harus dibuat adalah : membuat display untuk 6 orang yang terdiri dari 3 Whole Classic Bread dengan rasa yang berbeda-beda dan and 5 macam  breakfast items yang terdiri dari Croissant, Danish (dengan berbagai isian), Muffin dengan berbagai rasa, Brioche and Toast.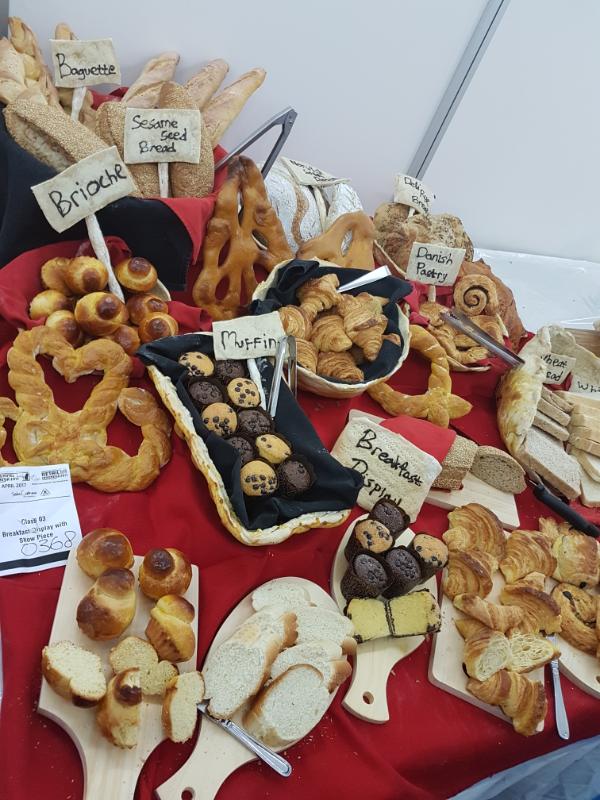 Penilaian yang diberikan untuk kategori ini sama dengan yang lain.  Yang terbesar adalah 50% pada rasa.
Hotel Management Universitas Bina Nusantara mengirimkan 1 orang mahasiswa untuk kategori Breakfast Display with Show Piece yang diselenggarakan dalam Jakarta SALON CULINAIRE 2017.  Berikut adalah nama mahasiswa yang memperoleh Diploma Certificate:
Henvin Apries (Binusian 2018)