HMPPI Goes To Binus University
Pada hari Jumat tanggal 24 Maret 2017, Bapak Tedi Irawan datang ke kampus Binus Alam Sutera untuk mengadakan presentasi tentang acara HMPPI. Peserta yang mengikuti acara ini adalah Novotel Tangerang, Medpro Quantrum, Atria Gading Serpong, Hotel Ciputra Jakarta, Ibis Styles Jakarta Airport, Matana University, Lumire Hotel, Paragonbiz, Osims, Prasetya Mulya, PT Sunlife, The Parklane Jakarta, Grandhika, PT Primafood, dan Harris Hotel Bekasi.
Tim dari HMPPI atau disebut juga Himpunan Manajer Pelatihan Perhotelan Indonesia datang ke kampus Binus Alam Sutera pada pukul 15.00 WIB. Tim dan peserta disambut hangat oleh panitia perhotelan Binus University. Beberapa mahasiswa ditugaskan untuk berada di spot-spot tertentu untuk mengarahkan para peserta untuk dapat naik ke dalam ruangan.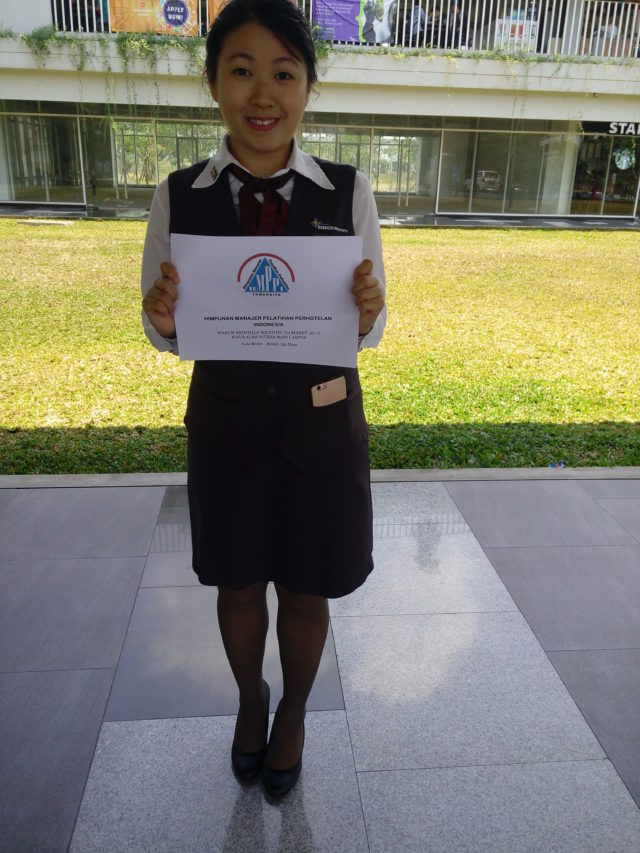 Setelah semua peserta terkumpul, dimulai dengan sambutan hangat dari Binus University dan tidak lupa untuk memperkenalkan perhotelan di Binus University seperti program studi yang diajarkan kepada mahasiswa.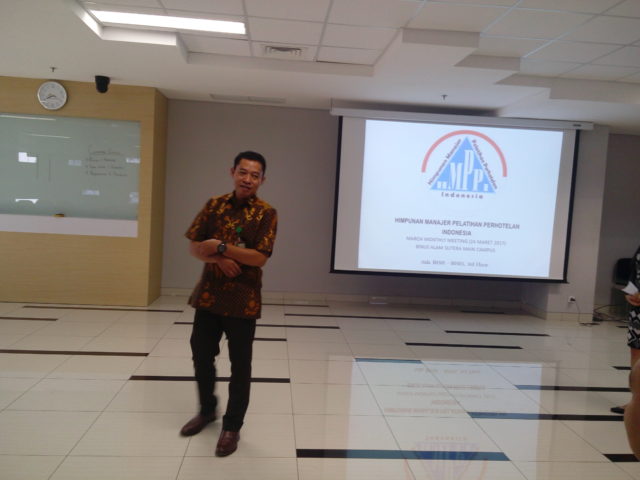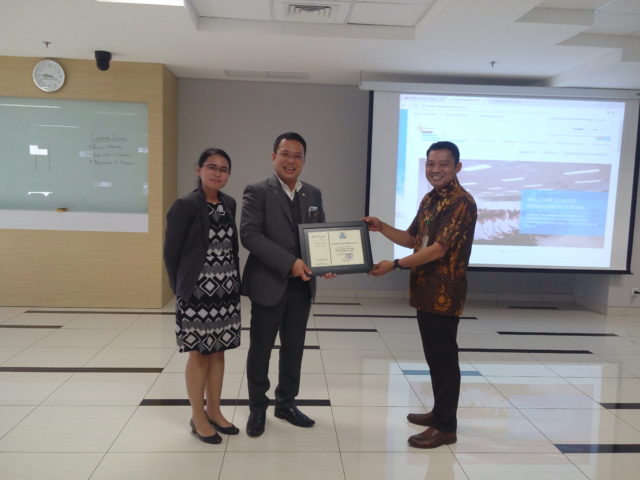 Presentasi dibawakan oleh pembicara lalu diadakan games setelahnya. Selesai bermain games, barulah masuk ke sesi sharing topic tentang Training Needs Analysis oleh Bapak Tedi Irawan selaku Direktur of Learning The Parklane Jakarta. Acara selesai sampai pukul 19.00 WIB dan ditutup dengan makan malam.