Best Trainee The Dharmawangsa Hotel Jakarta 2017
Sarrah Kimberlee mahasiswi Hotel Management Universitas Bina Nusantara peminatan Hotel Operation Services semester 7 berhasil mendapatkan penghargaan Best Trainee di The Dharmawangsa Hotel Jakarta  untuk periode 17 Juli 2017 hingga 17 Januari 2018. Pada periode ini Sarrah melakukan  job training / praktik kerja lapangan-nya yang kedua di Revenue Management Center (RMC) Department. Selain sebagai Best Trainee, Sarrah juga aktif dalam kegiatan non- akademik di kampus. Sarrah juga memiliki prestasi dalam berbagai kompetisi seperti Table Set Up Competition dan Front Office Competition.
Job Training adalah program magang di industri yang merupakan program wajib bagi seluruh mahasiswa Hotel Management. Program ini dilakukan dengan durasi 6 bulan sebanyak dua kali pada industri hospitality yaitu hotel maupun restoran. Untuk peminatan Hotel Operation Services, job training dilakukan pada semester 5 dan semester 7, sedangkan untuk peminatan Culinary Art dilakukan pada semester 6 dan semester 7. Program Diploma IV Hotel Management Binus dirancang memiliki skema pembelajaran didalam kampus selama 3 tahun dan skema pembelajaran diluar kampus yaitu program magang/ job training selama 1 tahun. Melalui skema pembelajaran 3+1 ini, mahasiswa diharapkan bukan hanya mendapatkan bekal akademik, namun juga kemampuan (skills dan kompetensi) sesuai dengan standard pada industri perhotelan.
Selamat untuk Sarrah Kimberlee atas prestasi yang membanggakan.
Berikut dokumentasi Sarrah selama melakukan job training: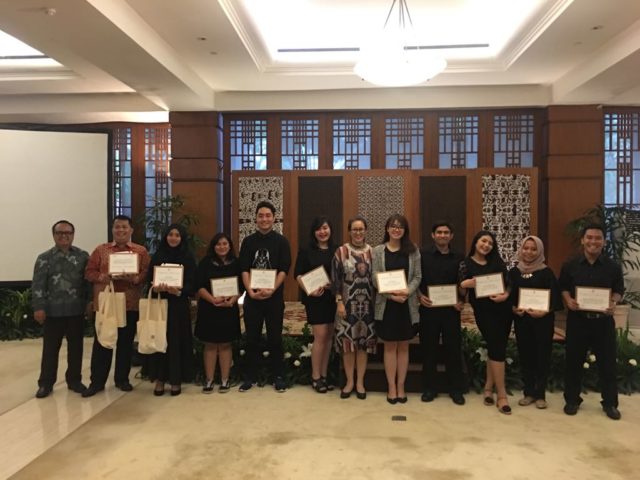 Sarrah Kimberlee (kelima dari kanan) berfoto bersama Best Trainee lainnya dan General Manager of The Dharmawangsa Jakarta yaitu Ibu Novi Samodro (batik tengah).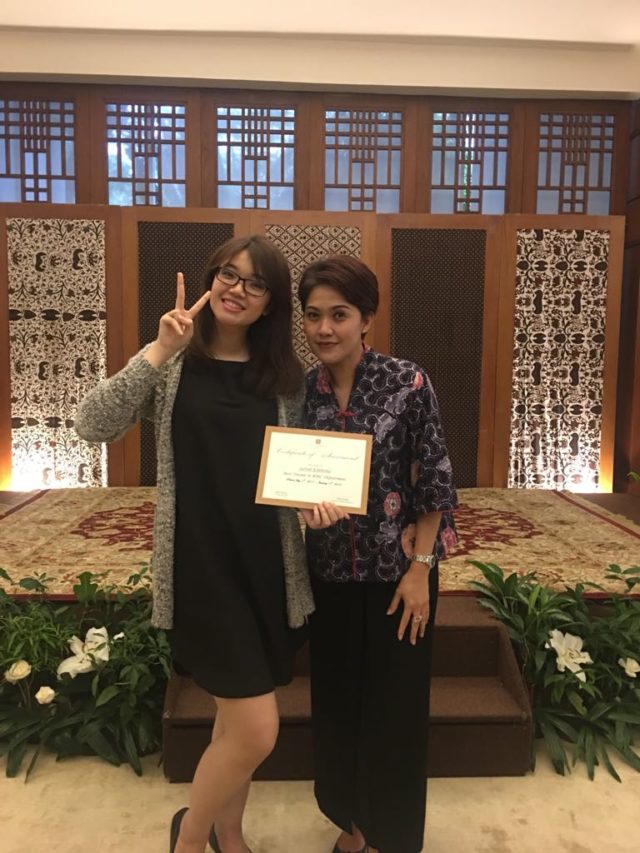 Sarrah Kimberlee (kiri) berfoto bersama Ibu Lira Dachlan (kanan) selaku Director of Communications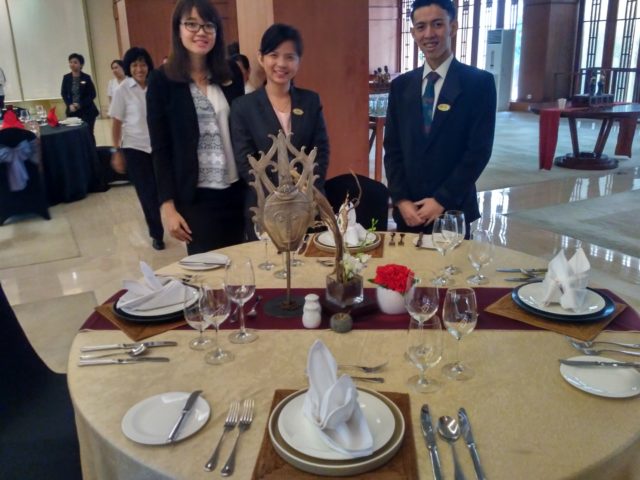 Sarrah Kimberlee (kiri) mewakili tim RMC untuk mengikuti Table Decor Competition (antar karyawan) dalam rangka celebrate 20th Anniversary of The Dharmawangsa Jakarta yang berhasil meraih 1st Winner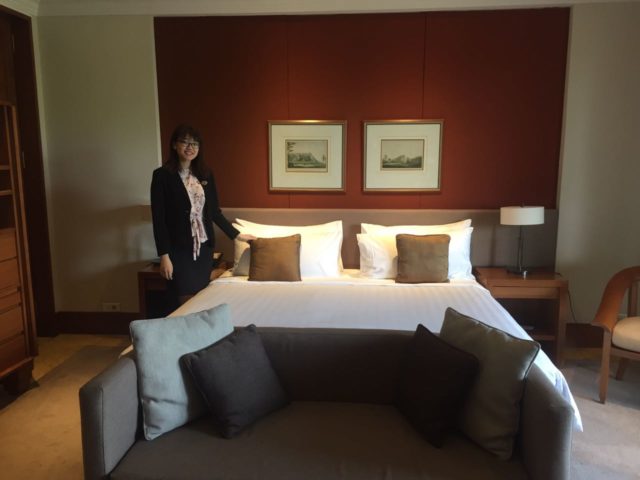 Sarrah Kimberlee memiliki job description sebagai room sales yang harus bertanggung jawab untuk mengecek kamar sebelum tamu tiba di hotel.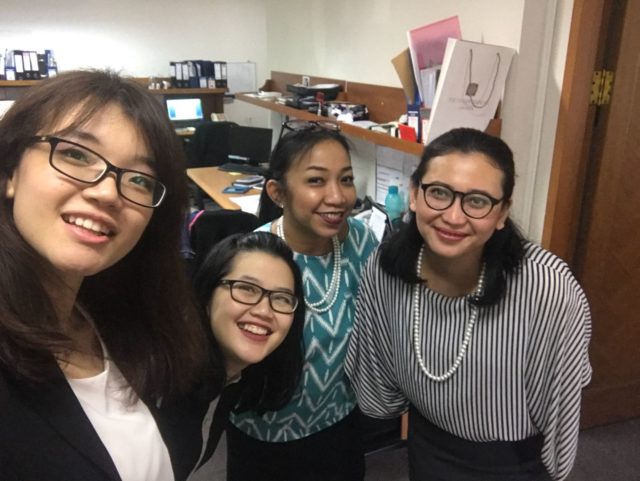 Sarrah Kimberlee berfoto bersama  staff RMC yaitu Ibu Felita (Event Executive) – Ibu Dyah Andini (Dir. of MICE) – Ibu Mira (Event Manager)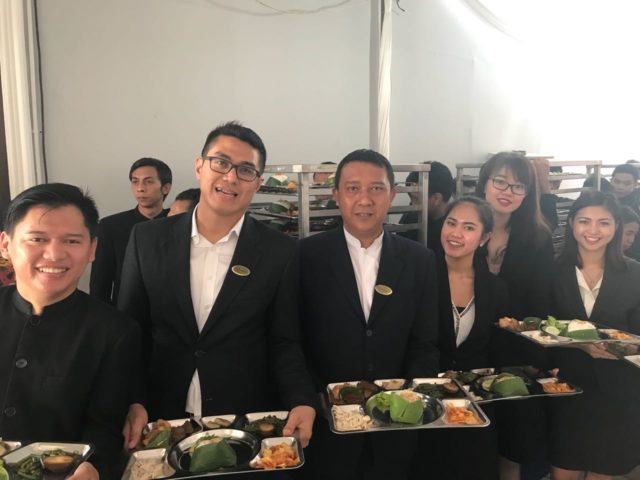 Sarrah Kimberlee (kedua dari kanan) berkesempatan untuk belajar handle Onsite Catering Set Menu di Gedung Wijaya Kusuma dalam acara 50 tahun emas reuni akbar alumni militer AM Hendropriyono.