THE PARK LANE JAKARTA HOST TABLE MANNER FOR BINUSIAN 2019
Pada 8 Maret 2016, The Park Lane Jakarta menjadi host untuk annual event "Table Manner and Hotel Tour" BINUSIAN 2019 Hotel Management. Acara ini merupakan program rutin yang didakan setiap tahun bagi seluruh mahasiswa Jurusan Hotel Management Universitas Bina Nusantara yang berada pada tingkat atau tahun pertama perkuliahan. Total peserta sebanyak 180 mahasiswa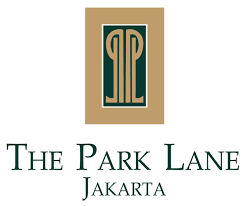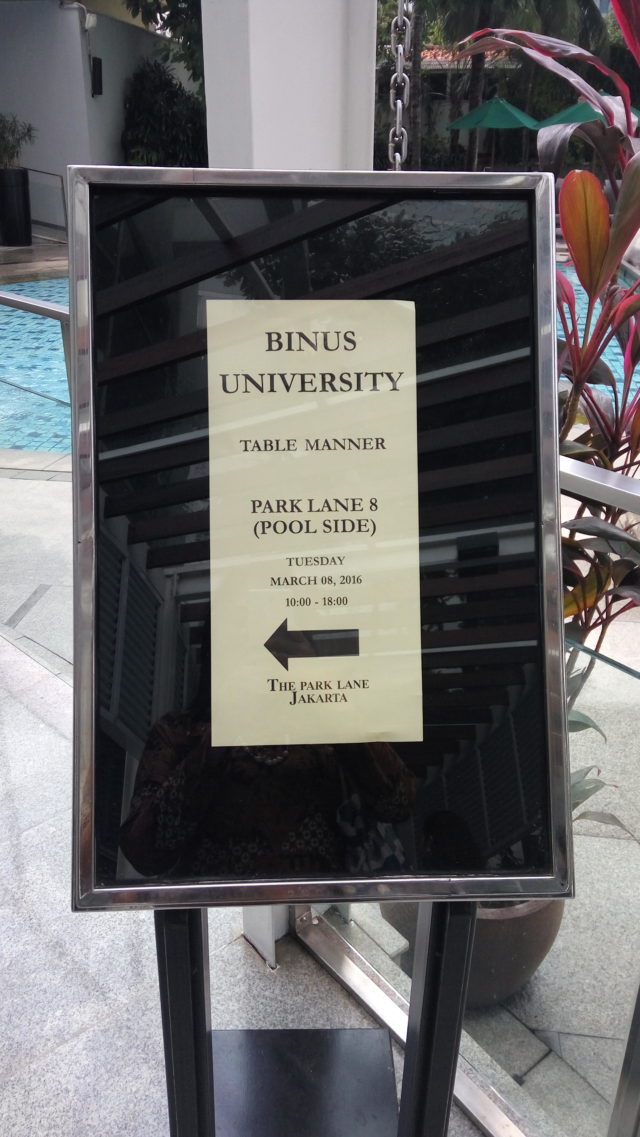 Manajemen The Park Lane Jakarta menjadi host yang sangat luar biasa dan memberikan kesan tersendiri bagi seluruh mahasiswa dan tim dosen yang mendampingi.
Hal ini dapat dilihat mulai dari penyambutan saat kedatangan rombongan mahasiswa Hotel Management hingga fond farewell. Parking area sudah dipersiapkan dengan baik dan ada petugas yang bersiap. Pada main entrance di lobby kami disambut oleh jajaran manajemen The Park Lane Jakarta, termasuk Mr. Darrel Cartwright selaku General Manager The Park Lane Jakarta.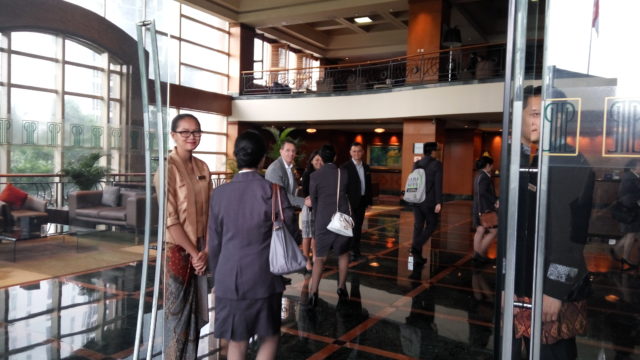 Mahasiswa kemudian diarahkan ke meeting room yang terletak di lantai Mezzanine. Kemudian, Mr. Darrel Cartwright memberikan ucapan selamat datang dan harapan yang hendak dicapai melalui program ini. Melalui Bapak Gatan selaku koordinator hotel tour program, seluruh mahasiswa dibagi menjadi kelompok kelompok kecil yang setiap kelompok akan dipimpin oleh satu manager. Setelah kelompok kecil ditetapkan dan mendapat pendamping, maka setiap kelompok mulai melakukan hotel tour dengan urutan yang berbeda satu sama lain. Area yang menjadi bagian dari hotel tour antara lain meeting room, restaurant, business center, front office desk, gym, swimming pool, executive lounge, dan beberapa tipe guest room.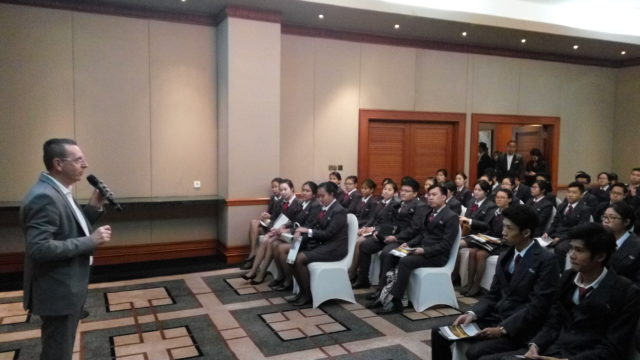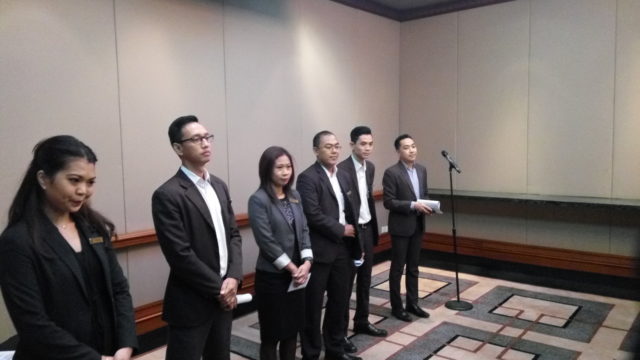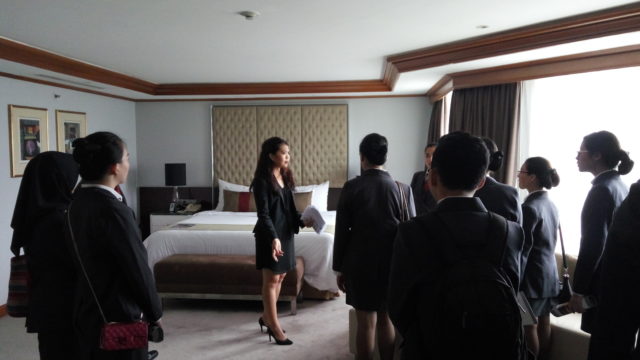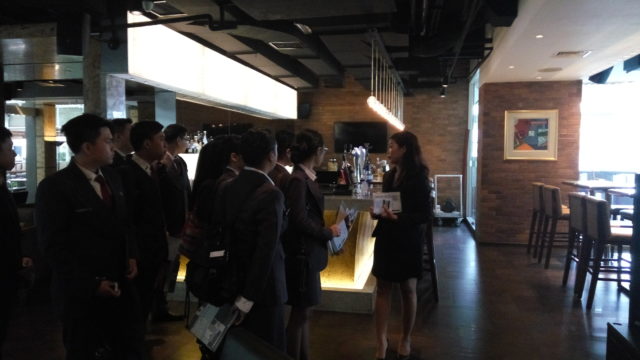 Setelah hotel tour selesai, maka mahasiswa beranjak ke tempat dilakukannya table manner yaitu di ruang Park Lane 8. Trainer untuk materi table manner yaitu Bapak Hendra Agustine selaku FB Manager The Park Lane
Makanan yang disajikan memiliki rasa yang sangat enak, fresh, didukung plating yang menarik. Hal ini tidak terlepas dari peran Chef Deden Gumilar dan tim yang dengan sangat luar biasa mempersiapkan semua makanan dengan baik. Pelayanan yang diberikan pun sangat baik, semua waiter mengetahui peran mereka, tidak ada yang terlihat bingung, semua sigap dan cepat menangani setiap tamu. Service yang sangat baik selama table manner berlangsung tidak terlepas dari peran Bapak Amy Yogi Nugraha dan Bapak Rizki Hidayah selaku head untuk tim FB service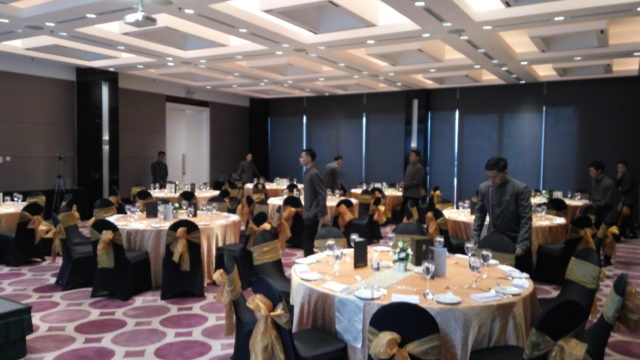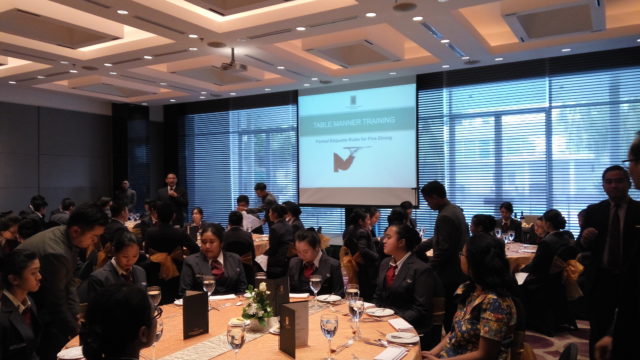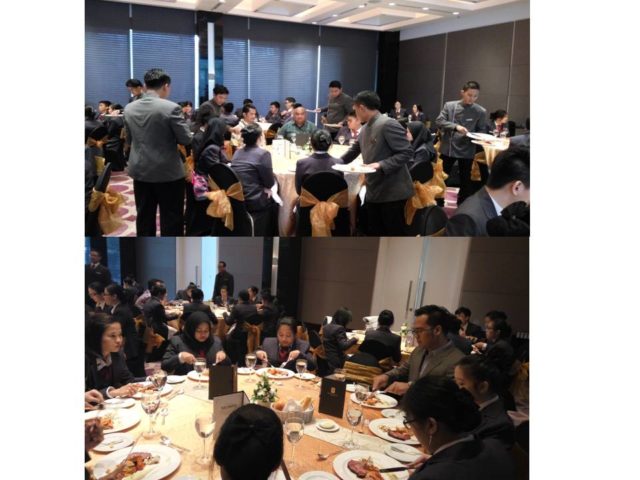 Menu makanan yang disajikan berupa set menu yang terdiri dari 5 course sebagai berikut:
Amose Bouche
Apple and Walnut Salad
Mushroom Cream Soup
'JD Warmick' Australian Wagyu Beef Rib Eye MB3
Chocolate Flourless Cake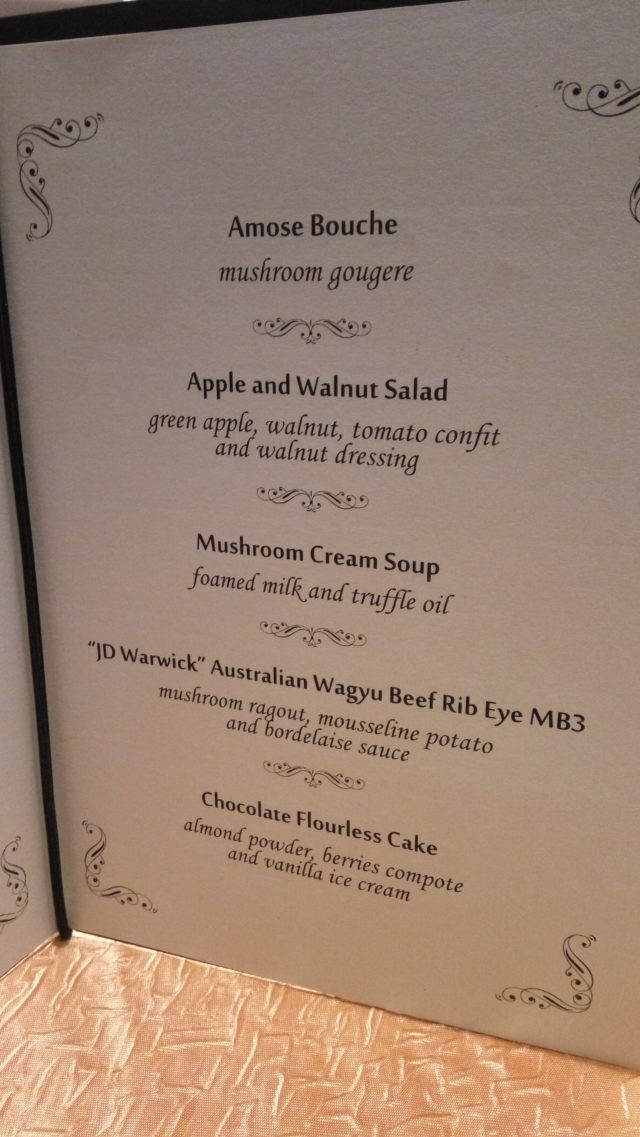 Setelah sesi table manner selesai, kemudian dilanjutkan dengan sesi penyerahan sertifikat table manner oleh Bapak Gatan kepada perwakilan mahasiswa Hotel Management Binusian 2019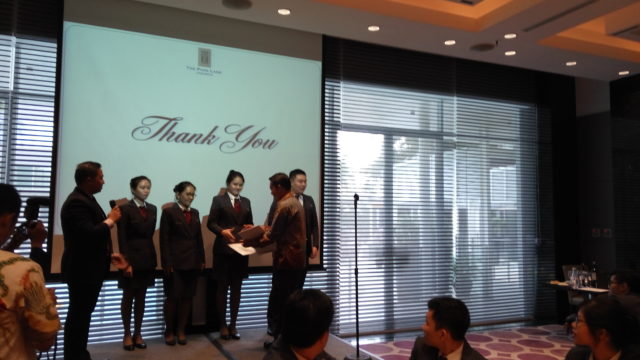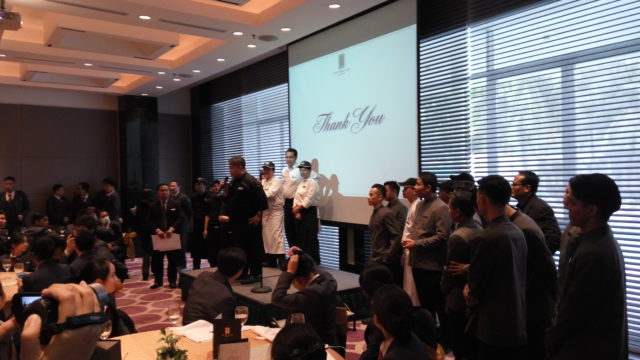 Last but not least, program ditutup dengan foto bersama seluruh mahasiswa dan tim manajemen hotel di lobby hotel.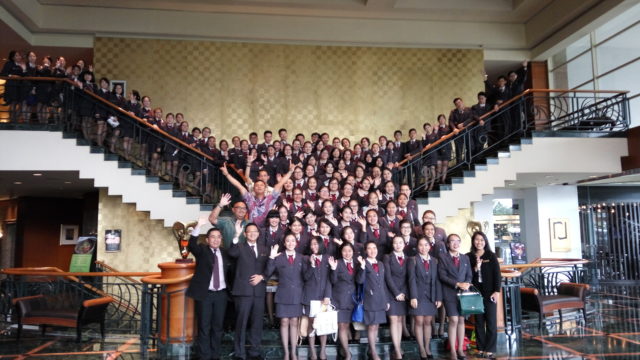 Yourself is your hospitality. Is all about manner that matter.
Thank you The Park Lane Jakarta for the wonderful Table Manner and Hotel Tour Program for Hotel Management BINUSIAN 2019