Internship Journey at The Ritz – Carlton Jakarta, Mega Kuningan.
The Ritz-Carlton Hotel is one of world famous hotels. The hotel itself is within Marriott Company and in Indonesia especially Jakarta, there are 2 The Ritz-Carlton Hotel located in Mega Kuningan, and Sudirman Central Business District.
On 4th semester, I was preparing to choose a place for my first internship, and I chose The Ritz-Carlton Mega Kuningan. At first I applied for front office intern, but at that time luck wasn't on my side, but Ms. Murni (at that time was learning supervisor from The Ritz Carlton Mega Kuningan) contacted me and offered me second interview for food and beverage division, and after discussed with Ms. Mia, I decided to do the second interview. The result came a week after interview and I was happy because I've been accepted as an intern at one of the famous hotels.
I was an intern at Banquet department which responsible to take care any kind events, meeting, exhibitions, and weddings. The first week was tough because it was breakfasting season, my whole body was sore but as time went by I enjoyed it because every day there were different events and it's challenging.
My first internship went well and on 6th semester I had to prepare where my second and last internship should be. And the choice went to the same hotel as my previous internship. The reason why I chose the same place, is because I want to learn more but with different department. My previous internship was at Banquet department which works based on BEO (banquet event order) that made me feel upset if there're any last minute BEO, based on that I was curious about how BEO can be done, therefore I applied as CCS (Catering Conference Service) Department for my second internship program. At that time luck was on my side, I was accepted as CCS internship. CCS is a department which responsible to deal with any kind of events. CCS has 3 sections and I was rolled every two months. I learnt a lot while I did my internship at CCS. I was able to make BEO and I was in charge to do event detailing with clients.
The Ritz – Carlton Hotel always hold a graduation ceremony for their interns every batch. At the graduation ceremony, Ritz Carlton always gives the reward for the trainees with Best Trainee title. The title is given for the intern who did well on their internship since The Ritz – Carlton hotel has a defined internship plan for their interns to develop their talents.
I was speechless because I was chosen as a best trainee both on my internships period. It is extremely an amazing moment.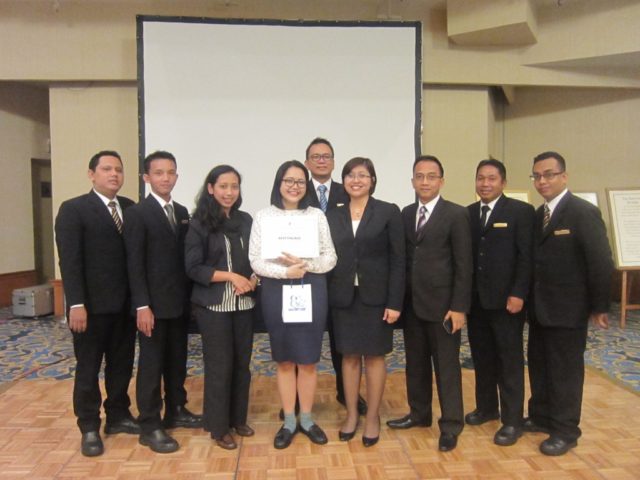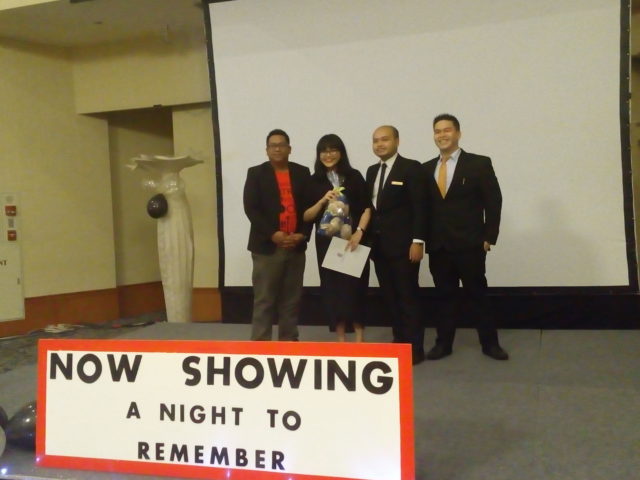 Some tips from me to juniors who are going to have internship, do well by obey all the rules both from hotels and department, do your best by being active and have willingness to learn something new. If you have any idea directly go to your Department Head as well as if you have problems within the department. Last but not least, please show your energy and spirit to do your internship every day. I hope those tips are helpful enough to juniors who are going to have internship, because you'll regret if you don't.
Cheers.
Astri Larasati