Transjakarta Wisata 'Mpok Siti'
Tahu kah kalian bahwa di Jakarta sekarang sudah ada bus wisata yang bisa membawa kita berkeliling kota Jakarta.  Bus ini dinamakan 'Bus Wisata Jakarta Explorer'.  Tapi orang-orang Jakarta lebih mengenalnya dengan sebutan 'Bus Mpok Siti'.  Karena seluruh supir bus wisata ini adalah perempuan, maka bus ini disebut sebagai 'Mpok Siti'.  Dimana dalam bahasa betawi kata "Mpok" berarti kakak perempuan.
 Bus Wisata ini dikelola oleh Perusahaan Tranjakarta.  Pada awal peluncurannya pada bulan February 2014, bus wisata ini hanya memiliki 5 armada dengan hanya ada satu rute perjalanan.  Sekarang armada bus ini sudah bertambah menjadi 18 armada dan memiliki 4 route.  Dengan kode bus adalah 'BW'.  Adapun rute yang tersedia adalah : BW1 (green line) Sejarah Jakarta (Histori of Jakarta), BW2 Jakarta Baru (Jakarta Modern), BW3 Kesenian dan makanan (culinary and art) dan BW4 Pencakar Langit Jakarta (Jakarta Skyscrapers).  Untuk jam operasionalnya bus ini beroperasi senin sampai minggu mulai dari jam 09.00 sampai 17.00.  kecuali BW3 hanya beroperasi pada hari Sabtu jam 17.00 sampai 23.00.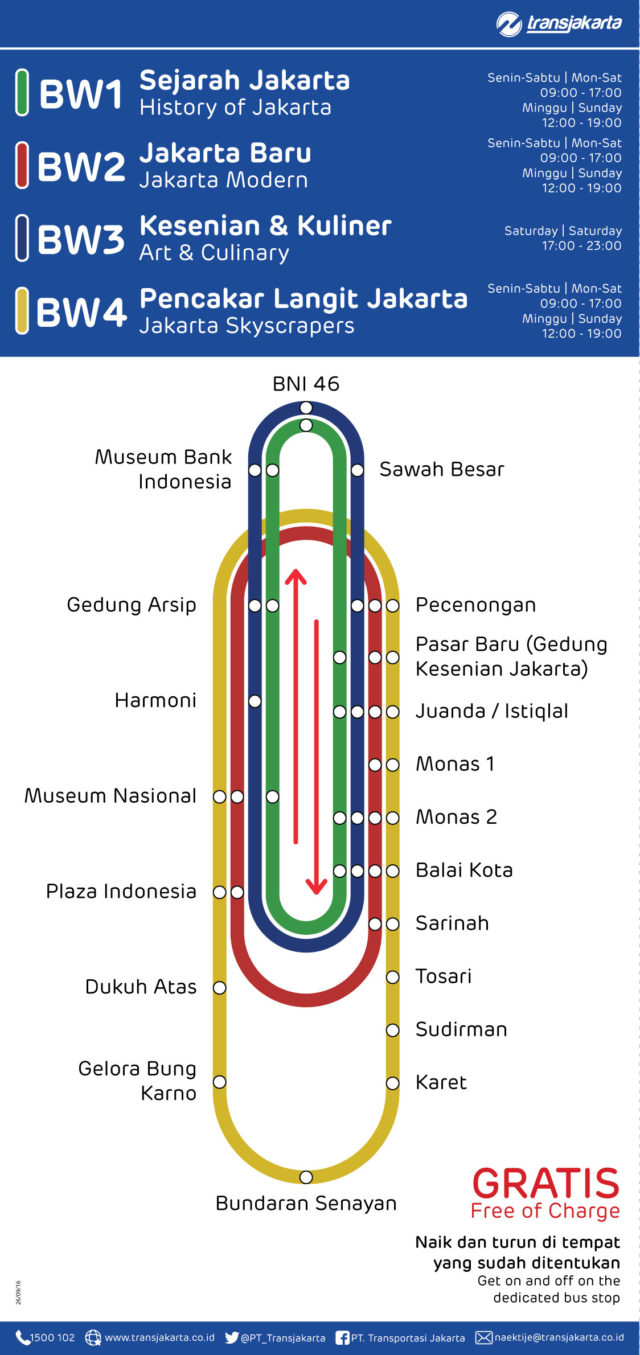 Jika kita ingin menikmati bus wisata ini kita bisa tunggu di halte-halte bus umum yang memiliki tanda 'bus wisata transjakarta'.  Bus ini gratis jadi tidak usah khawatir jika kita mau mencoba keempat rute untuk berkeliling Jakarta.  Tidak usah khawatir untuk tidak kebagian tempat duduk, karena tiap bus terdiri dari 60 tempat duduk, dan tersedia juga tempat untuk penumpang yang menggunakan kursi roda sebanyak 2 tempat.  Selain pengemudi, bus ini juga ada yang namanya 'assistant driver', dimana tugasnya adalah memberikan tiket bus kepada para penumpang yang baru naik dan memberikan informasi sesuai dengan rute perjalanan bus yang berjalan.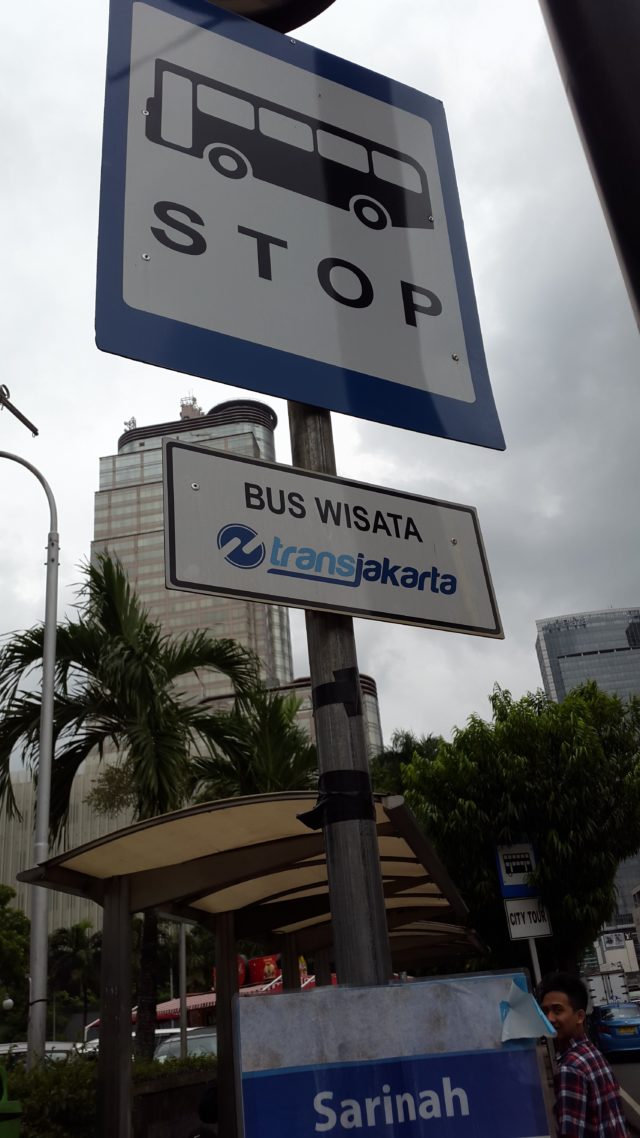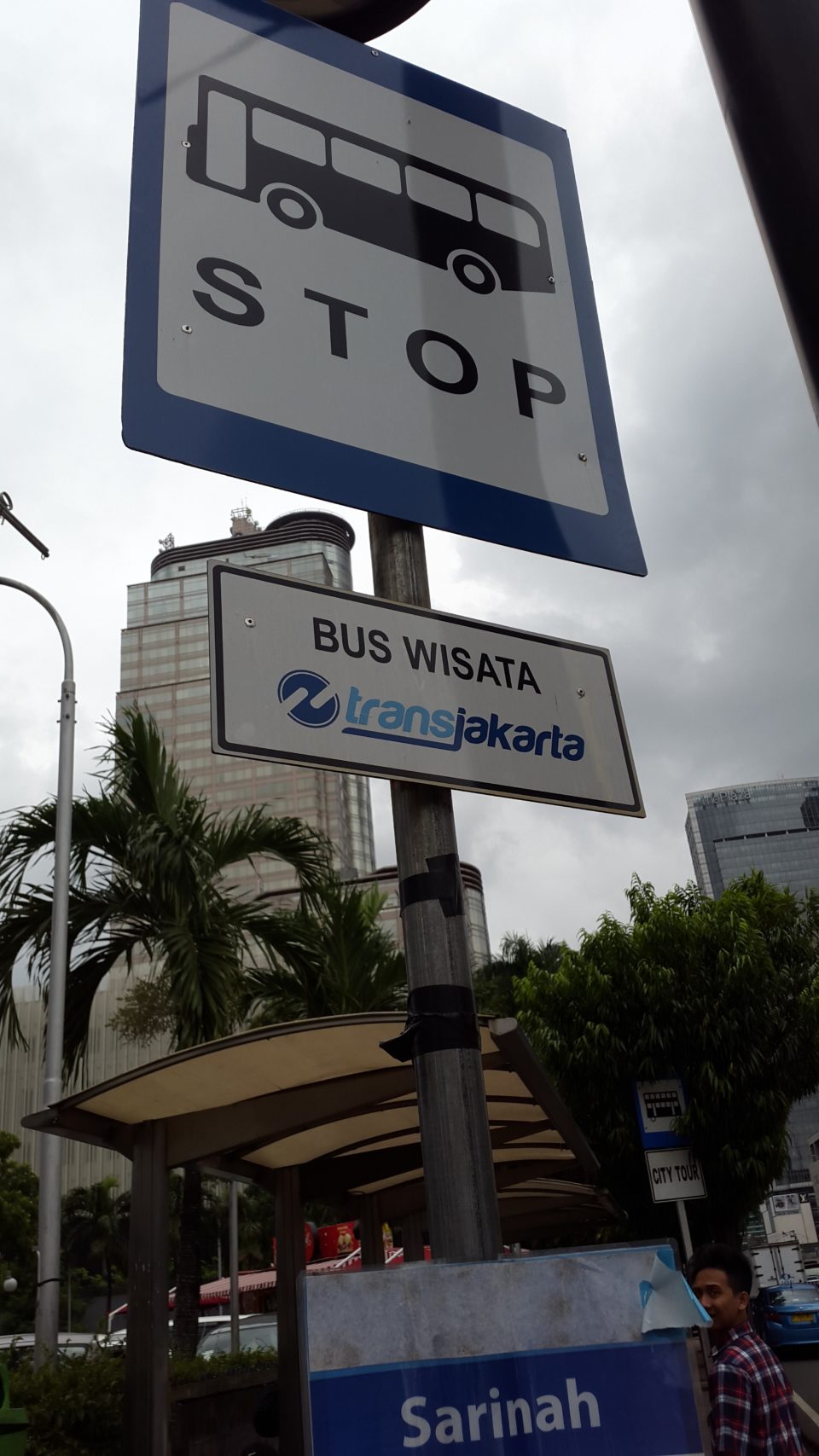 Bus wisata ini hadir dengan bus yang bertingkat dua atau dikenal dengan double decker dan dilengkapi dengan airconditioner(ac).  Sehingga pada saat kita melakukan perjalanan pada siang hari tidak perlu takut kepanasan. Pada saat bus berjalan tidak diperbolehkan ada penumpang yang berdiri, sehingga kenyamanan dan keamanan dari penumpang sangat terjaga, terlebih lagi seperti sudah disebutkan diawal bahwa supir bus terdiri dari perempuan, yang dipercaya lebih aman dan sabar pada saat mengendari kendaraan.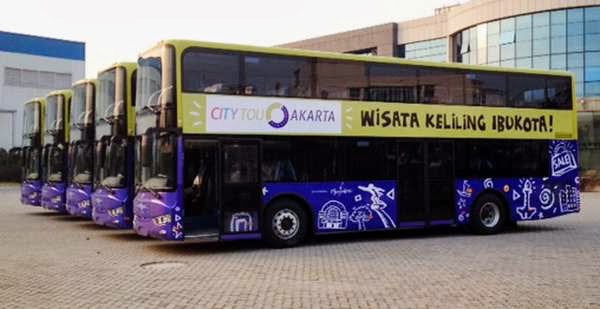 Jika kalian penasaran ayo coba bus wisata Jakarta Explorer 'Mpok Siti'.