THE WINNER OF PASTA CHALLENGE , JAKARTA SALON CULINAIRE 2017
Hotel Management Universitas Bina Nusantara ikut berpartisipasi dalam JAKARTA SALON CULINAIRE 2017 yang diselenggarakan oleh Association of Culinary Professional (ACP).  Acara ini berlangsung pada 5 – 8 April 2017 dan bertempat di JIEXPO Kemayoran, Jakarta Pusat.
Hotel Management Universitas Bina Nusantara berhasil meraih Diploma Certificate untuk category La Molisana Pasta Culinary Junior Challenge.
Kategori ini merupakan kategori yang sangat menjadi favorite sehingga tempat yang terbatas cepat sekali penuh, beruntung mahasiswi Binus masih bisa mendapatkan slot.  Kategori ini mengharuskan peserta memasak Pasta dengan produk sponsor yaitu "La Molisana" dalam waktu 1 jam dan harus mem-platting 3 plates.  Kategori Pasta Challenge ini adalah Live Cooking.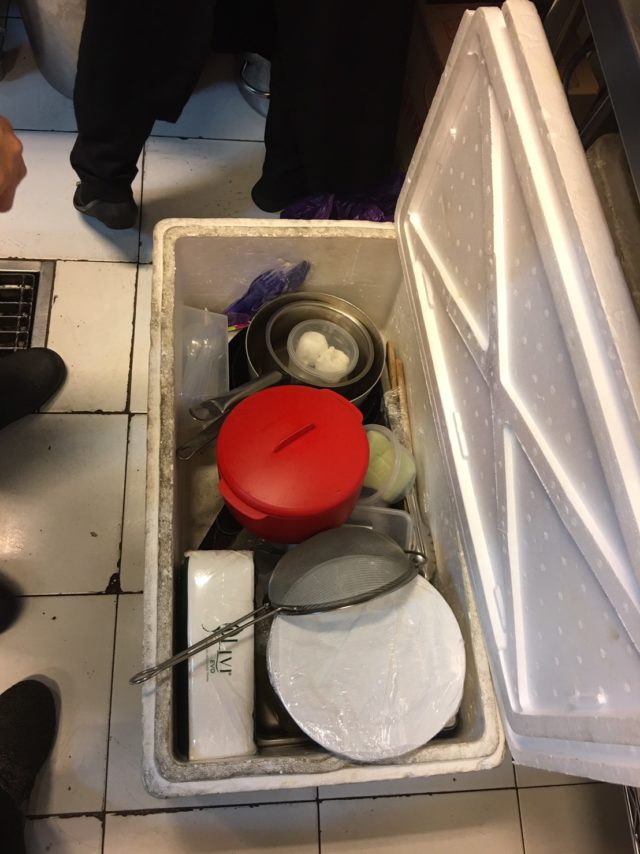 Pada Kategori ini mahasiswa Bina Nusantara bersaing dengan peserta yang berasal dari universitas lain dan juga para professional dari industry baik itu hotel maupun restoran.  Dan peserta juga ada yang berasal dari luar negeri seperti   Taiwan, Thailand, dan Malaysia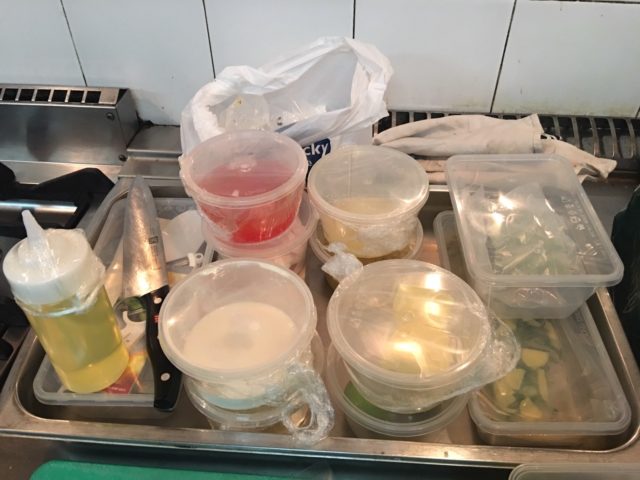 Penilaian yang diberikan untuk kategori ini sama dengan yang lain.  Yang terbesar adalah 50% pada rasa.  Karenanya Mahasiswi Binus mencoba membuat kreasi baru yang bercita rasa Indonesia yaitu  mempergunakan "Andaliman" yang merupakan spices asal Indonesia yang sangat khas.  Dan rasa ini mendapatkan pujian dari judges karena rasanya yang pas sekali berpadu dengan bahan dasar ikan yang dipergunakan dalam pembuatan Pasta.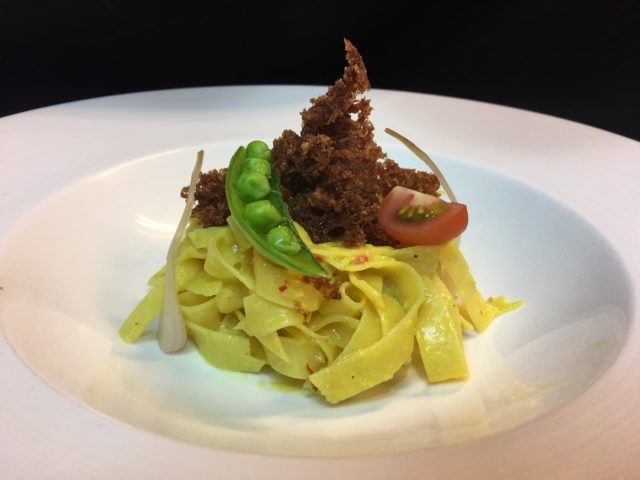 Hotel Management Universitas Bina Nusantara mengirimkan 1 orang mahasiswi untuk kategori La Molisana Pasta Culinary Junior Challenge yang diselenggarakan dalam Jakarta SALON CULINAIRE 2017.  Berikut adalah nama mahasiswa yang memperoleh Diploma Certificate:
Viany Sari Ishak  (Binusian 2018)