Sampai dengan tahun 1999, hampir setiap tempat di Indonesia memiliki asosiasi chef masing-masing.  Sekarang ini di Indonesia sudah ada dua asosiasi untuk untuk Chef Profesional dan satu asosiasi untuk cikal bakal chef (young chef).  Adapun Asosiasi Chef di Indonesia sekarang ini :
Indonesian Chef Association (ICA)
(http://www.indonesianchefassociation.org/tentang-ica/9-sejarah-singkat-indonesian-chef-association)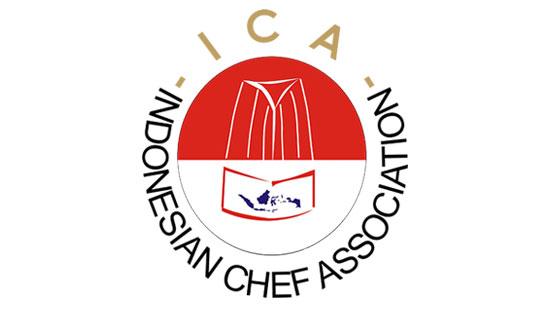 Pada tanggal 23 – 25 Januari 2007 di Bandung, diadakan "First Summit Meeting Indonesian Chef" yang pada saat itu dihadiri oleh sekitar 300 chef dari masing-masing perwakilan dari 16 Provinsi saat itu.  Dibentuklah Badan Pengurus Pusat yang terdiri dari para penggagas yang nota bene adalah pekerja kuliner professional alias para chef yang dengan suka rela dan berkomitmen meluangkan waktu untuk menjalankan roda organisasi. Nama organisasi ini adalah Indonesian Chef Association atau disingkat ICA.  Dari berdiri hingga sekarang ICA telah mempunyai 14 BPD/ 7 BPC (Badan Pengurus Daerah dan Badan Pengurus Cabang) serta 7 ambassador/ perwakilan di Luar Negeri dengan jumlah anggota aktif mencapai 800 orang lebih dan anggota pasif (pengikut) lebih dari 1000 orang.  Visi dan Misi ICA adalah mempromosikan Kuliner Indonesia yang beragam dan unik, memberikan masukan dan bimbingan serta peningkatan dalam standard kompetensi para profesionalnya baik yang sudah berkarya maupun yang masih menuntut ilmu serta memberdayakan kehidupan masyarakat di seluruh Indonesia melalui ekonomi kreatif dalam bidang kuliner dengan menggali sumber daya daerah masing-masing serta dapat terus menjadi partner pemerintah.
2.  Association of Culinary Professionals Indonesia (ACPI)
(http://www.acp-indonesia.org/hal-organization-profile.html)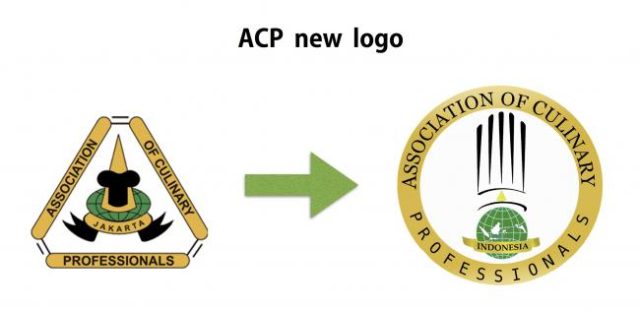 Association Of Culinary Professionals Indonesia (ACPI) adalah suatu wadah yang dibentuk oleh para praktisi kuliner yang memiliki kepedulian terhadap perkembangan seni kuliner Indonesia, yang bertujuan: Menyediakan sarana bagi seluruh individual yang berprofesi sebagai juru masak yang berminat untuk mendalami seni culinary, menambah keterampilan serta pengetahuan seni culinary di Indonesia, membantu Pemerintah  dalam menghasilkan insan pariwisata yang profesional di bidangnya.  Jenis Kegiatan yang diadakan adalah : memberikan pelatihan dasar kepada Junior Chef, mengadakan program pelatihan (seminar), mengadakan event-event kompetisi baik nasional maupun internasional, kegiatan sosial, program regenerasi, gathering.
Young Club Chef Indonesia (YCCI)
(http://wacsyoungchefs.blogspot.co.id/2009/01/ycci-young-chef-club-indonesia-news.html)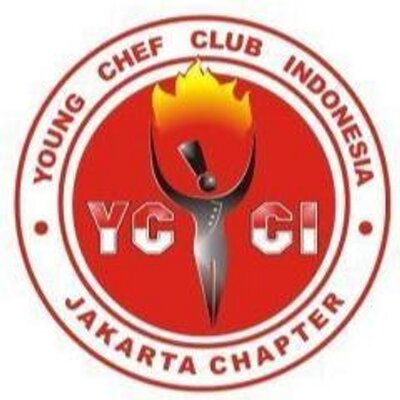 YCCI adalah sebuah perkumpulan Junior Chef yang bernaung dibawah ACP. Yang bertujuan mengembangkan dan mendalami bidang kuliner.  Didirikan pada 29 January 2009. ACP ingin  memberikan wadah kepada para Junior Chef, dimana mereka dapat mengembangkan kreatifitas dan inisiatif  di dalam bidang kuliner.  Visi: Membangun wawasan yang luas dan profesionalisme bagi para junior chef dalam kompetensinya di bidang kuliner khususnya keahlian memasak di seluruh Indonesia.  Misi: Meningkatkan kemampuan dan rasa percaya diri para junior chef dalam profesionalismenya sebagai calon chef yang handal. Beberapa dari mahasiswa Bina Nusantara menjadi anggota dari YCCI dan salah satunya adalah Oh Mei Ying (1501180249) yang pernah mengikuti Thailand Ultimate Chef Challenge 2016, dan mendapatkan Bronze medal di class Main Course Meat – Junior Chef