A JOURNEY TO A PRICELESS INTERNSHIP EXPERIENCE
Hello, Hoteliers!
My name is Stella, Hotel Management of BINUSIAN 2017 who is currently doing my internship in Front Office Department at AYANA Resort and Spa Bali. On this article, I would be happy to share my experience just for you!
A little bit flashback, I still remember when I was on 4th semester, I always had dilemma if somebody asked regarding my internship on 5th semester. Maybe do you feel the same? Then you are not alone, I absolutely had no idea about hotel and internship too at that time. However, fortunately our lovely lecturer (Mrs. Mia) helped me (and every students) well and I chose AYANA Resort and Spa Bali as my highest priority. Why? Please kindly visit www.ayanaresort.com and you will fall in love with it at once!
A lot of people say that having internship in AYANA is not easy. Well, honestly that is true. Firstly, you have to join some interviews and an online test with plenty number of questions which are more complicated compared to the common selection procedure of other hotels. It was hard, but possible to be done, so I recommend you to be well-prepared if you would like to have your internship in AYANA. After the challenging selection process, I was accepted in Front Office Department, starting from July 6, 2015 until January 5, 2016.
Then, how is the internship at AYANA itself? I will show you on the stories below.
TRAINEES IN AYANA
On the first and second day in AYANA, every trainee joined orientation day which enriched us with useful knowledge of AYANA and RIMBA (AYANA's sister hotel). It took two days because AYANA and RIMBA have a lot of facilities for the guests in very large area. Later on in the working area, every trainee was given intern's curriculum to make sure that we are knowledgeable about the procedures and what to do in the related department.
In addition, the trainees also have to join the trainees meeting which is held every month for sharing information, add new knowledge, assessment test and grooming check (to check whether you dress up and do make up properly). Every trainee has to write log book too, it is like a diary about what you did every day and it is very helpful for you to track what have you learned, experienced, and also later will be useful for preparing the final report! Overall, I was WOW-ed by well-organized training in AYANA which shows that they care about our development as trainees and let us to grow.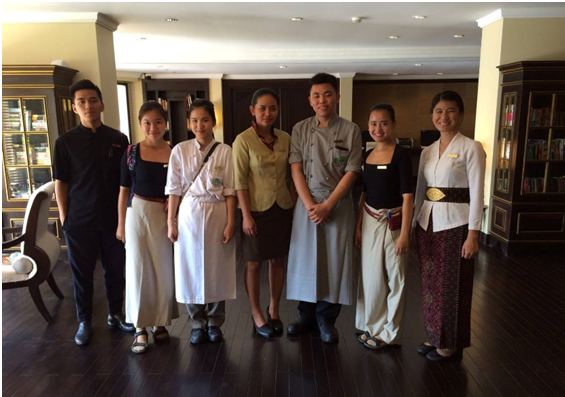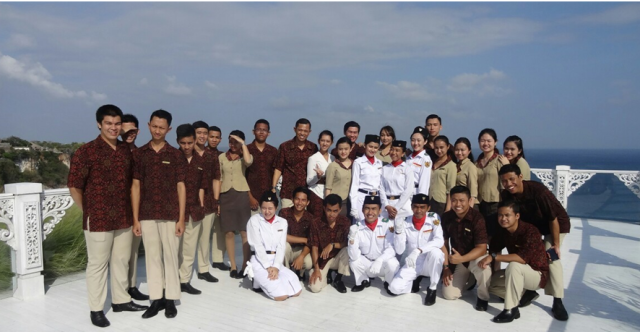 Best Wishes
Stella Nathalia Ignacia