THE WINNER OF MIXING DRINK COMPETITION HOSPITOUR 2015
Hotel Management Universitas Bina Nusantara ikut berpartisipasi dalam HOSPITOUR 2015 yang diselenggarakan oleh Sekolah Tinggi Pariwisata Pelita Harapan (STTPH) pada 31 Maret 2015. Acara dilaksanakan di Gedung D STTPH Karawaci, Tangerang. HOSPITOUR merupakan acara tahunan terbesar yang diselenggarakan oleh STTPH yang selalu mengangkat tema berbeda.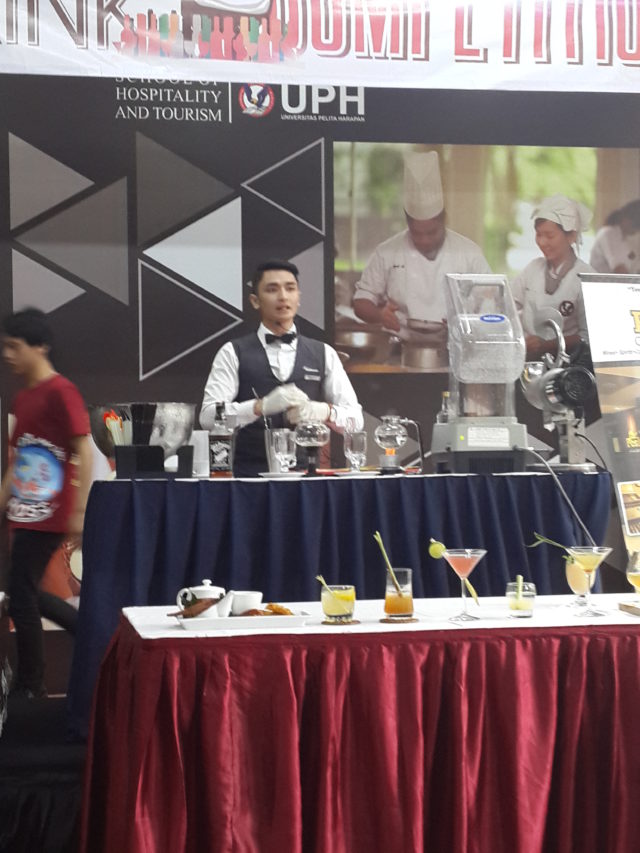 Rendy Sumara dari Hotel Management Universitas Bina Nusantara  berhasil mendapatkan Juara Favorit Mixing Drink Competition HOSPITOUR 2015 dengan menggunakan Coffee Syphon sebagai media mencampur bahan bahan yang digunakan. signature drink yang dia buat bernama "Wedang Whiskey".