Hikaru: A Japanese Fusion Restaurant Created by HM Alumnae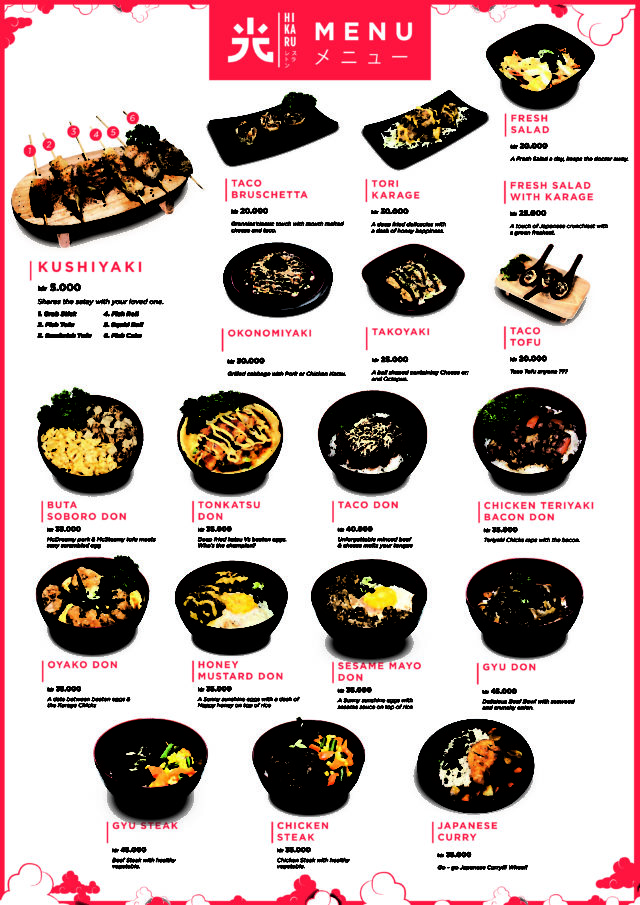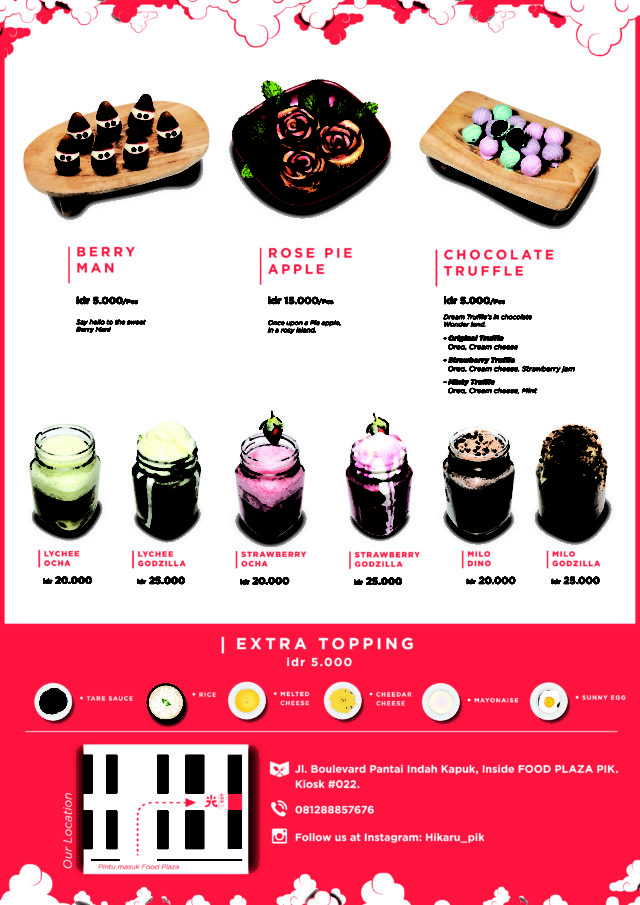 ada yang pernah mendengar atau bahkan datang dan mencicipi hidangan dari salah satu restoran di Pantai Indah Kapuk? yup..Restoran tersebut dikelola oleh tiga orang alumni Hotel Management angkatan 2015. mereka adalah Mega Lestary, Marcelin Marianne, dan Jesslyn Abigail.Their love and passion in food and beverage industry has made them decided to create Hikaru.
here a short story of HIKARU: Japanese Fushion Restaurant yang berdiri sejak September 2015 berlokasi di Food Plaza PIK, Jakarta Utara, menawarkan berbagai jenis DONBURI (Japanese Rice Bowl ) dengan berbagai macam pilihan, Namun tidak hanya Donburi, Hikaru juga menjual makanan yang identik seperti Okonomiyaki danTakoyaki.
Lokasi :Jl. Boulevard Pantai Indah Kapuk. Kiosk #022
Waktu buka :Selasa- Minggu / 17.30 – 22.00
Info : +62 812 888 5 7676
Go visit HIKARU and enjoy the Japanese Fusion Delicacy