Liasion Officer Experience : The Dharmawangsa Hotel, Jakarta
On Wednesday, June 14th 2017 Hotel Management of Binus University held a Guest Lecture for "Front Office Administrations and Operartions" course.  We have Mr. Alexander Nayoan (Managing Director), Mr. Yayat Ahdiat (Head Butler), and Ms. Anastasia Nila (Assistant Manager Front Office) from The Dharmawangsa Jakarta as our speakers.
We (Nathania Novianthy) and (Carolyne Lo) were assigned as Liaison Officer (LO) for this Guest Lecture. This was our first time as a LO and it was such an honor to become a LO for them. We have a great and memorable experience during our job as LO. We got a chance to meet honorable people like them and learn to serve them with all our heart.
Our first job as a LO is to welcome them for the first time to our campus. We greet them near the admission lobby then introduce ourselves and we are so amazed that they are very welcome and friendly towards us.

Then we escorted them to have a campus tour; we start to explain about our campus, then we show them the Restaurant and Kitchen Lab and explain to them about the lab which is usually used by the students for practicum lessons. We escorted them inside the Kitchen then the Restaurant, where there's a senior class who were learning about champagne, then Mr. Alex teach them how to say the word "champagne" right in France and also sharing about his experience.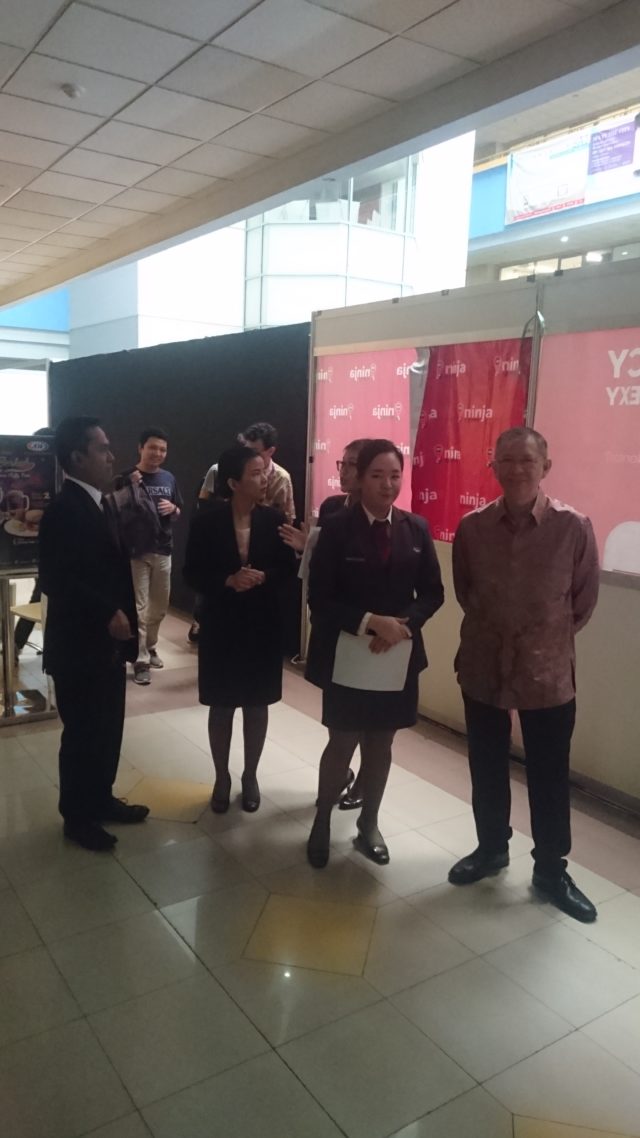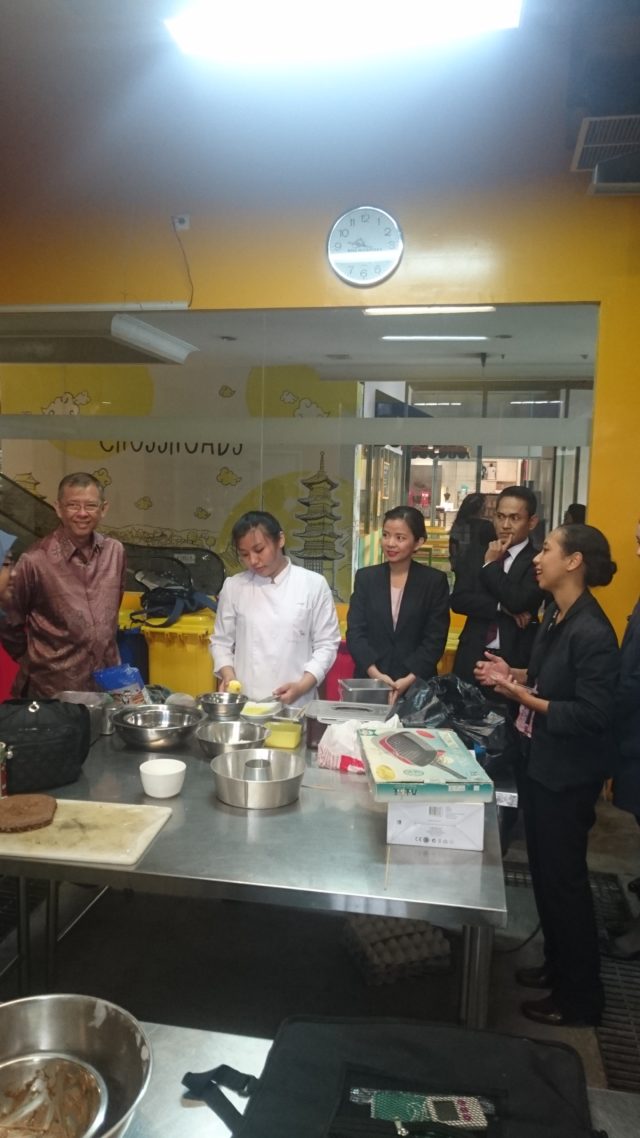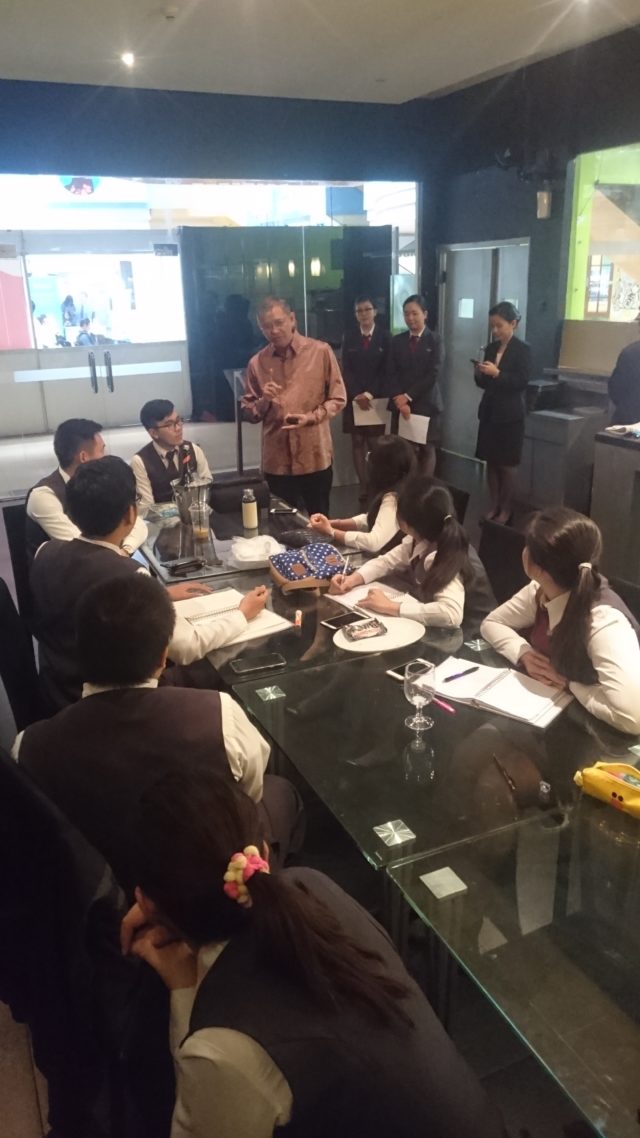 After that, we escorted them to the Housekeeping Laboratory which is located on the second floor, then explain about what we learn during housekeeping class; Mr. Alex told us about his experience and share with us about some tips and tricks on how to clean the room quickly and how to make a good amenities parcel and touring inside JW Marriott room that is located next to Housekeeping Laboratory.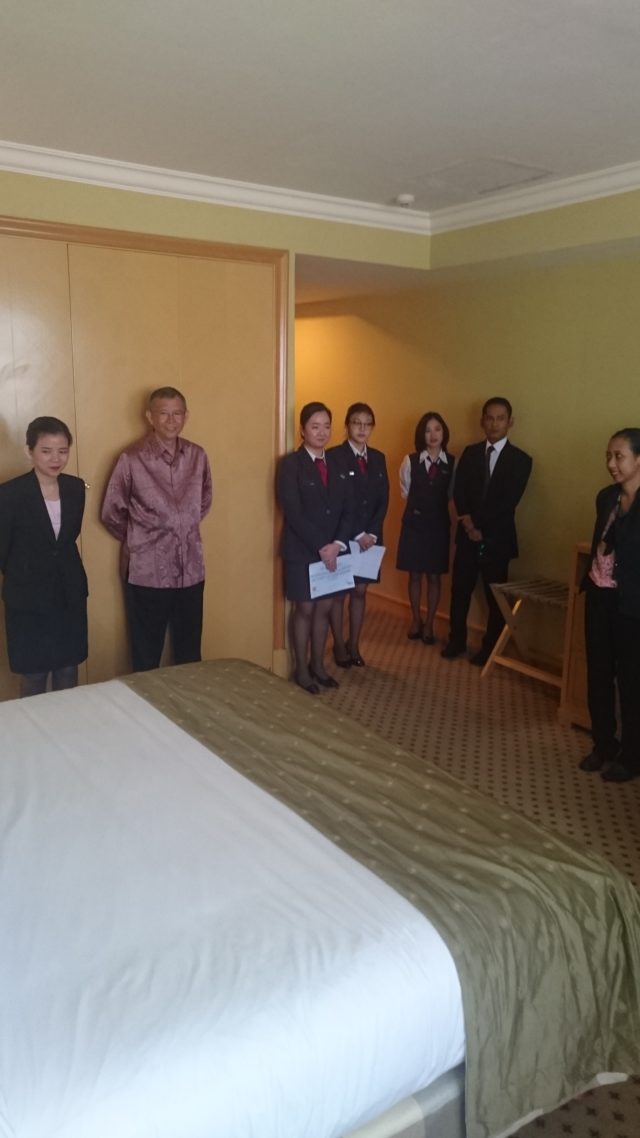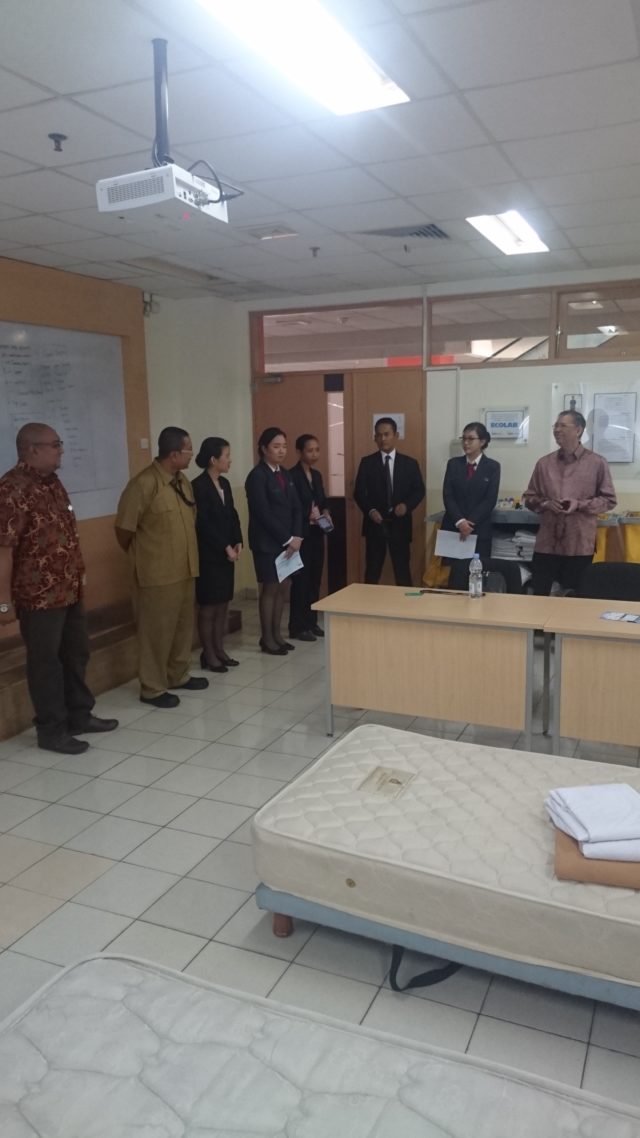 We then move to the Front Office Lab  and explain about the lab, then we tell Mr. Alex, Mr. Yayat, and Ms. Nila that we learn to use Opera as the system during Front Office class and use Micros as the system in the restaurant.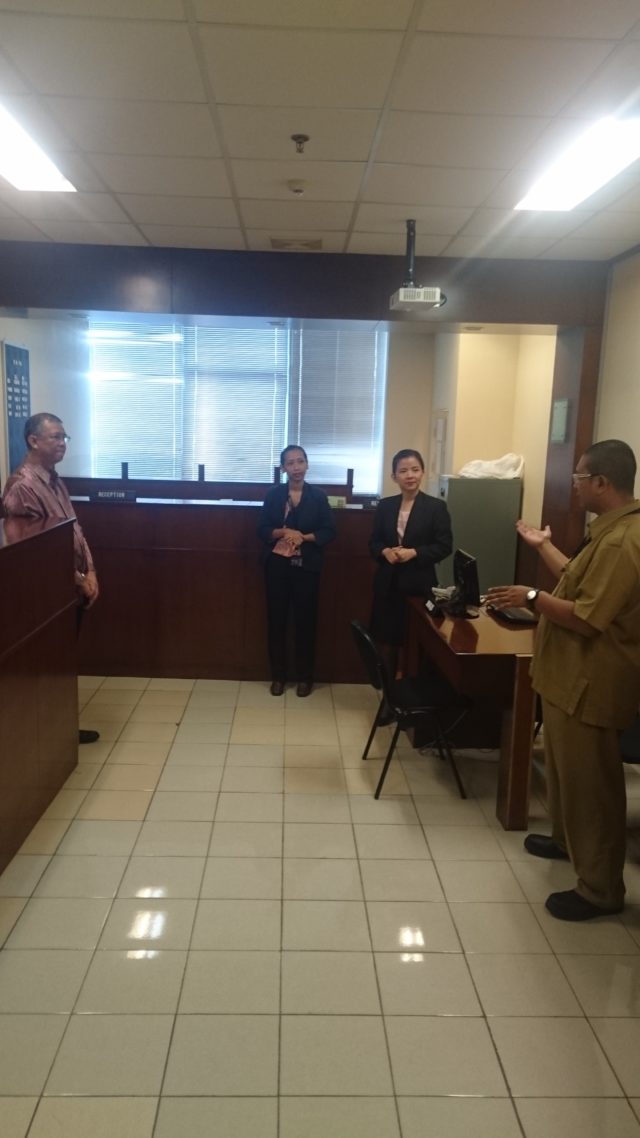 After touring the campus and realize that it is almost time for the guest lecture session we then escort them to classroom 324 where Mr. Alex, Mr. Yayat, and Ms. Nila will be sharing about the knowledge in Front Office Department. During the guest lecture Ms. Nila and Mr. Yayat giving us information on how to handle VIP guest and Mr. Alex shared his experience as a managing director at The Dharmawangsa Jakarta.
At the end of the guest lecture section, we took photos together with them, then where we escort them back to their transportation heading to The Dharmawangsa Jakarta. So we thank them for their time and willingness to come and share with us, it's such a great experience, so much that have been learned and we also can improve our communication skills and self confidence as an LO.