My name is William Christian. I am a Business Hotel Management student at BINUS Bekasi. I'm from the BINUSIAN 2022 and this is my first time participating in a cooking competition. I competed at the "La Cuisine 2019" at the 3rd  SIAL Interfood Expo at JIEXPO, Kemayoran, Central Jakarta, Indonesia.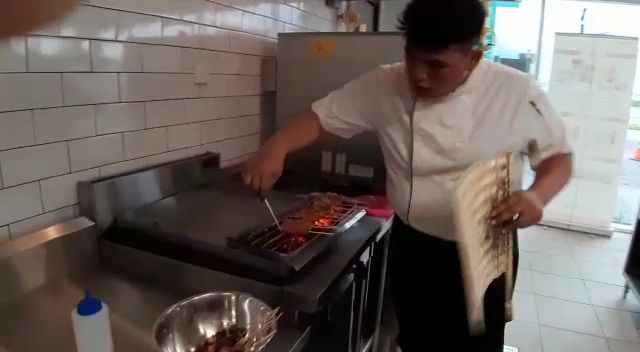 La Cuisine is a cooking competition supported by the Association of Culinary Professionals and World Chefs. The class that I attended was Class 18 which is Sate Nusantara. Where I was challenged to make sate, that made one of the meat/seafood/chicken/tofu/tempeh. I am required to cook Indonesian food using sponsors, such as sweet soy sauce from AKUFOOD or soy sauce from KIKKOMAN in making satay. The duration for the competition is 60 minutes.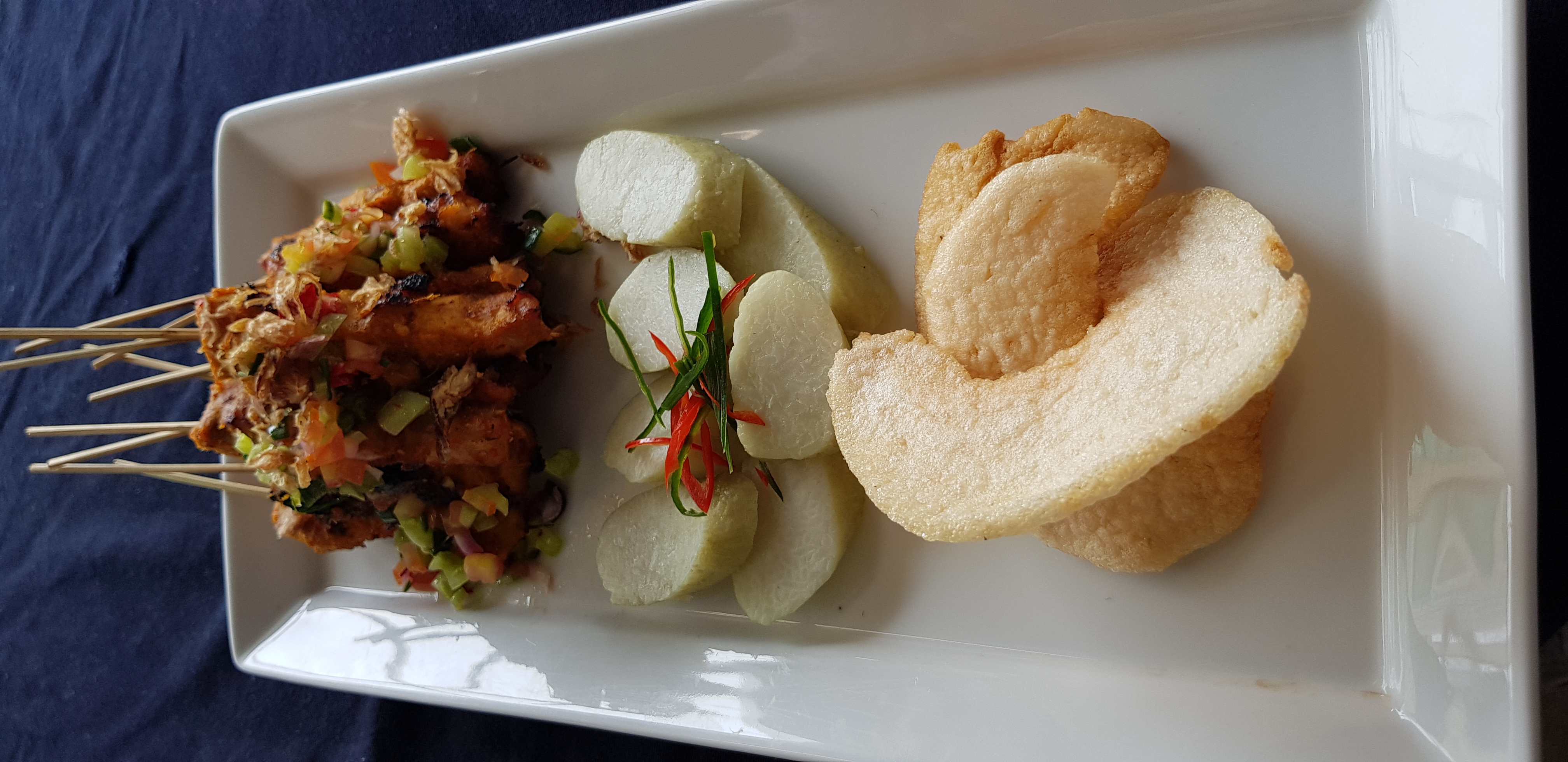 This is the first competition I took part in while I was studying at BINUS Bekasi and I was very excited in the competition to make the best results for me. Before I started the competition I was always guided by my lecturer is Nurul Sukma Lestari. I practiced making sate for 6 times to try out my ability to use traditional grill and charcoal to ignite, but this exercise was successful until the competition. I keep practicing once a week so that I am able to make Sate Tuna with Sambal dabu-dabu and Sambal kecap for me to show at La Cuisine 2019.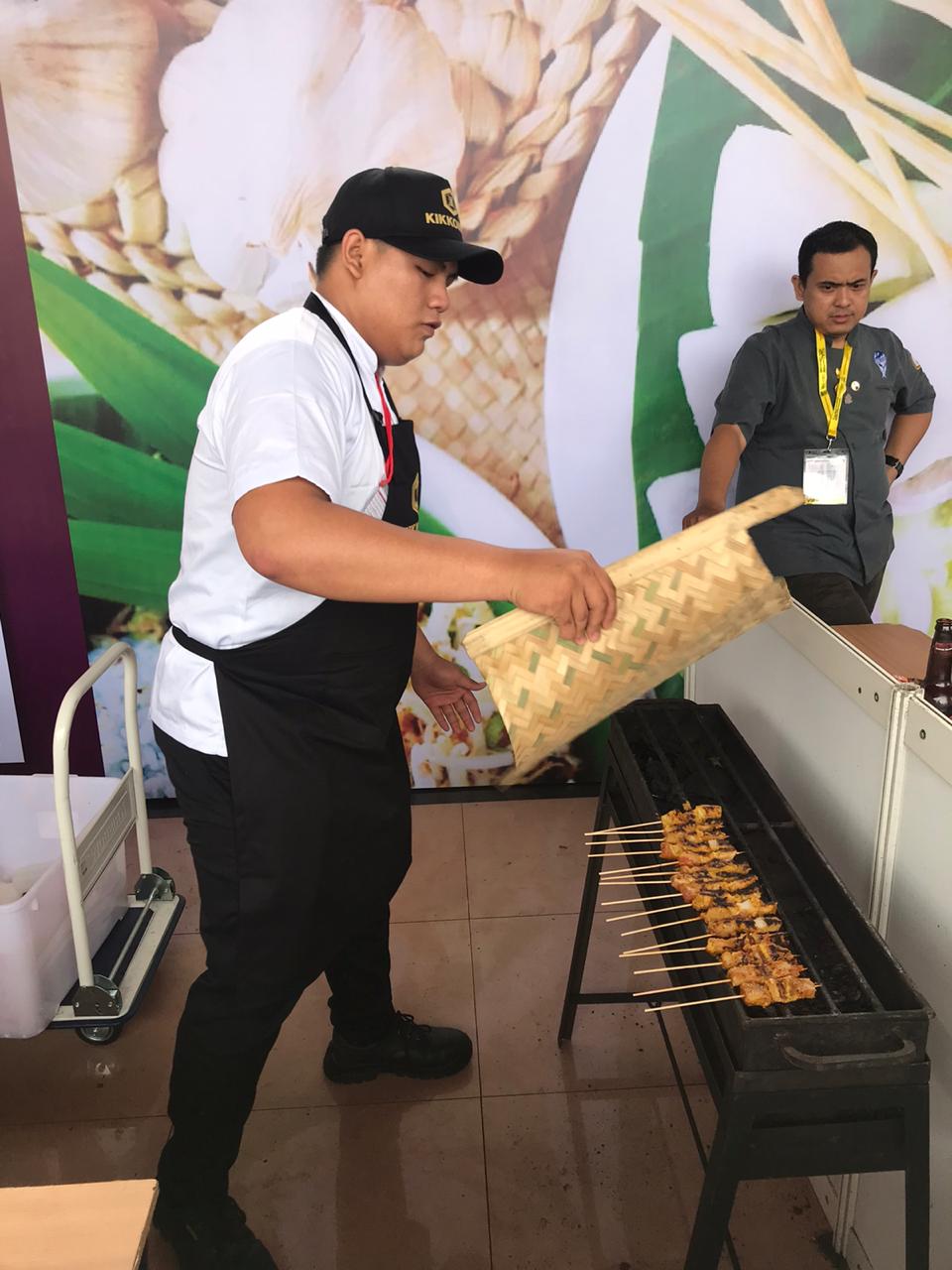 With the support of Chef Nurul, Chef Mey, my parents and everyone who helped me during trial. I won a bronze medal. For me this was a memorable experience even though I was tired but it produced a good results for me.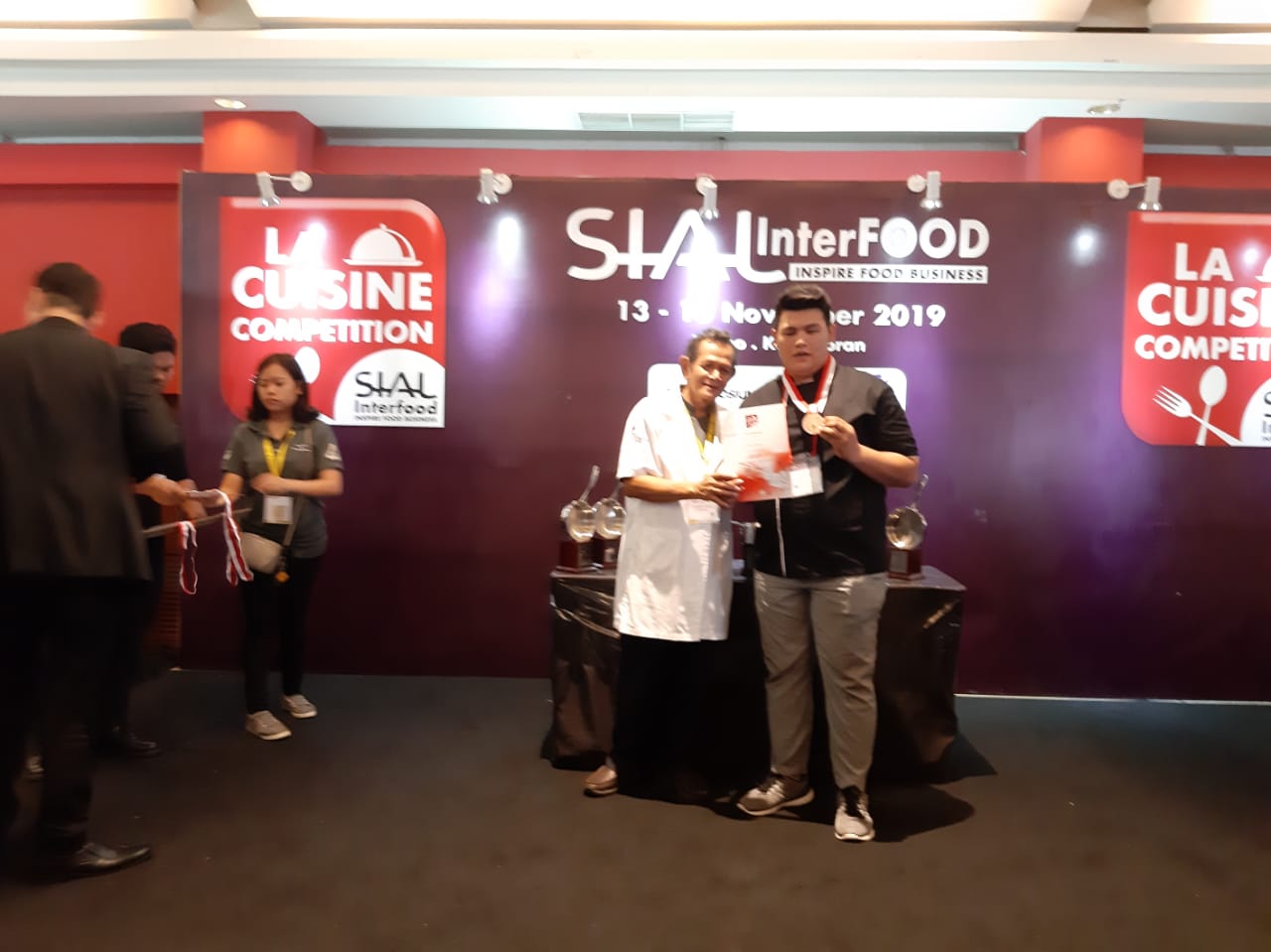 What I got from participating was a lesson that "with hard work will definitely get the best results". This is the beginning I will continue to be enthusiastic in following the next competition to become the best in the culinary world.
Thank you
-William Christian-