GUEST LECTURE CHINESE BREAKFAST BY LEE KUM KEE
Program studi Hotel Management Universitas Bina Nusantara berkolaborasi dengan PT. Sukanda Djaya- Lee Kum Kee mengadakan sesi Guest Lecture Live Cooking dengan tema "Chinese Breakfast" pada Jumat, 27 November 2020 pk 09.20- 11.00 WIB yang dihadiri secara daring oleh 55 mahasiswa  via Zoom meeting. Live cooking dilaksanakan di Laboraturium Kitchen HM di Kampus Anggrek Lantai 1. Sekalipun kegiatan dilakukan secara onsite, namun hygiene dan sanitation tetap dijalankan seperti jaga jarak dan penggunaan masker. Tutor sekaligus narasumber utama dalam kegiatan ini adalah Chef Octavianus Rabuka Arie (Technical Culinary) dan Chef Aldi.
Kegiatan ini ditujukan khusus untuk mahasiswa semester tiga (B2023) prodi Hotel Management  streaming Culinary Art sebagai pengkayaan pada mata kuliah Asian Cuisine (HTMN6009). Melalui Guest Lecture ini, mahasiswa diharapkan mampu memahami bagaimana membuat produk chinese breakfast dengan teknik yang benar dan bahan- bahan yang berkualitas.
Berikut dokumentasi kegiatan: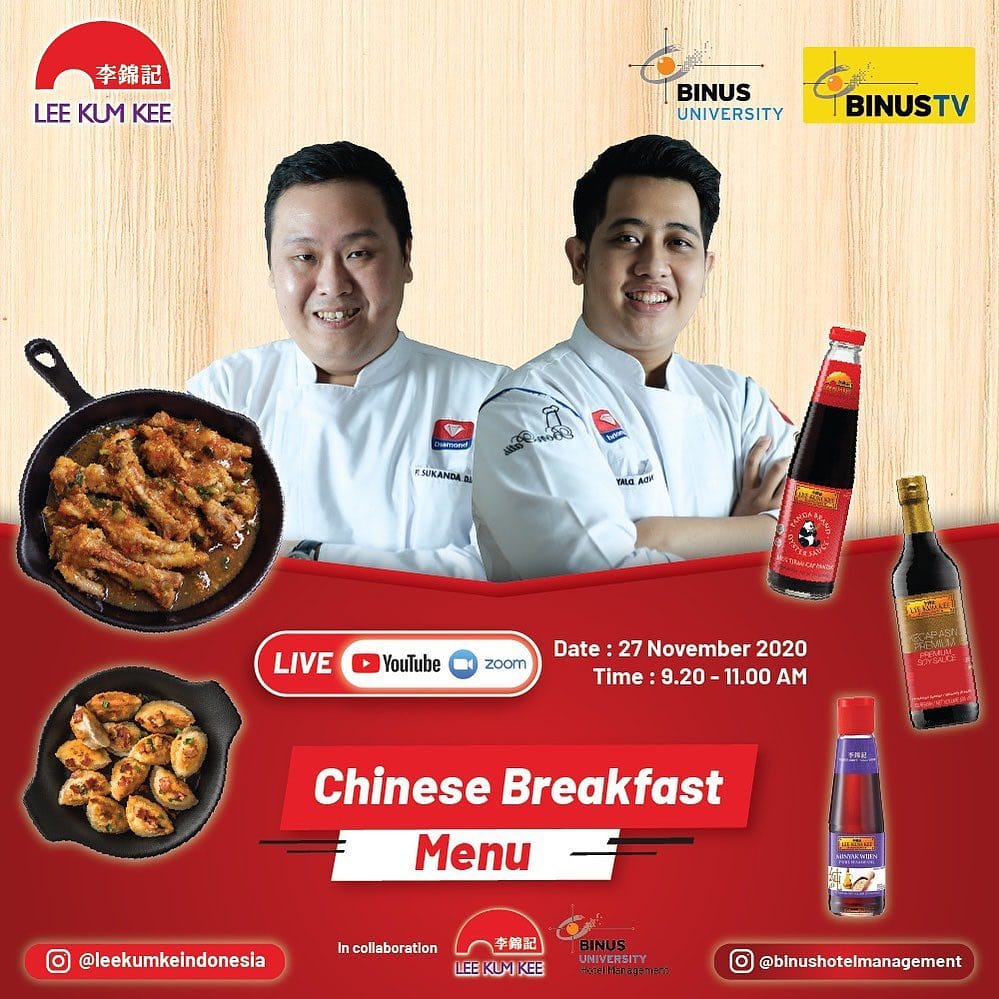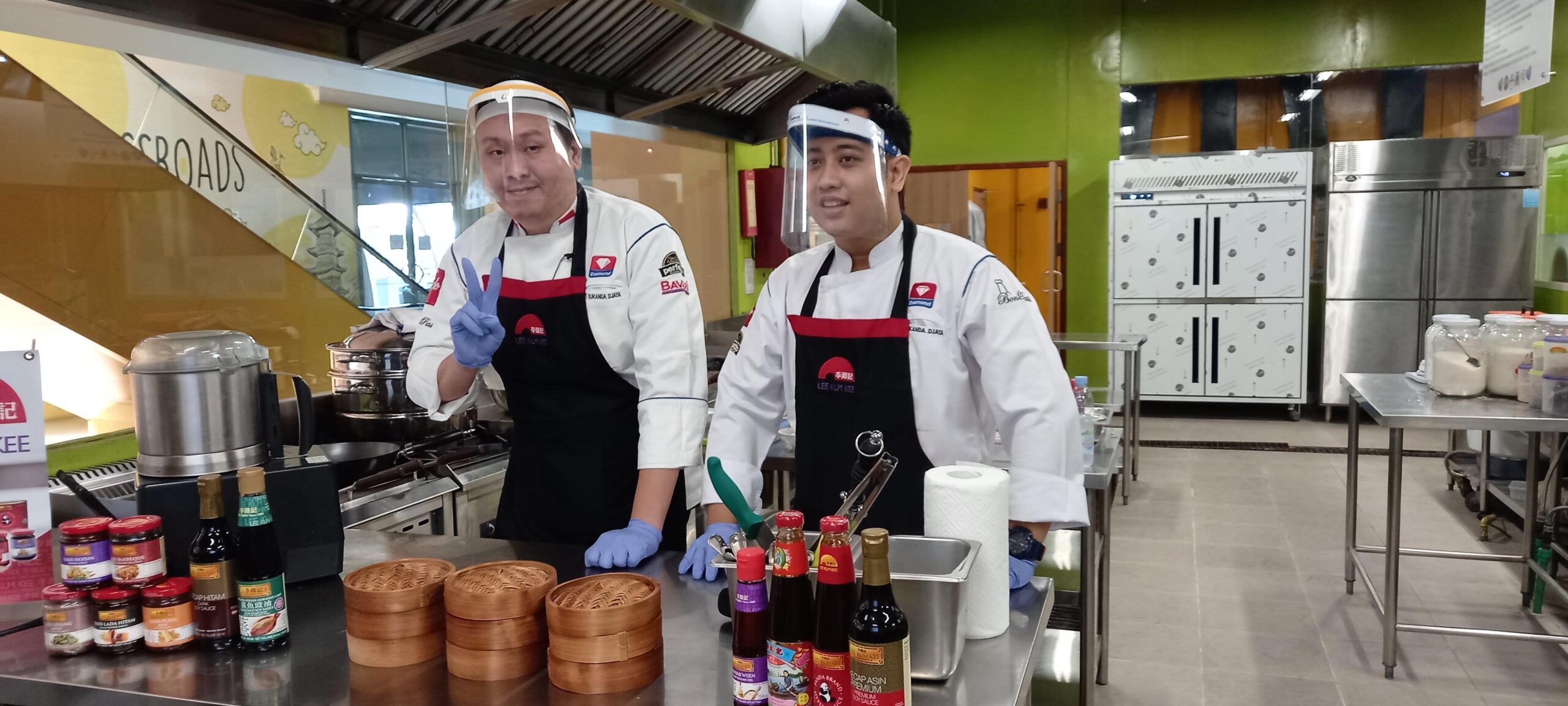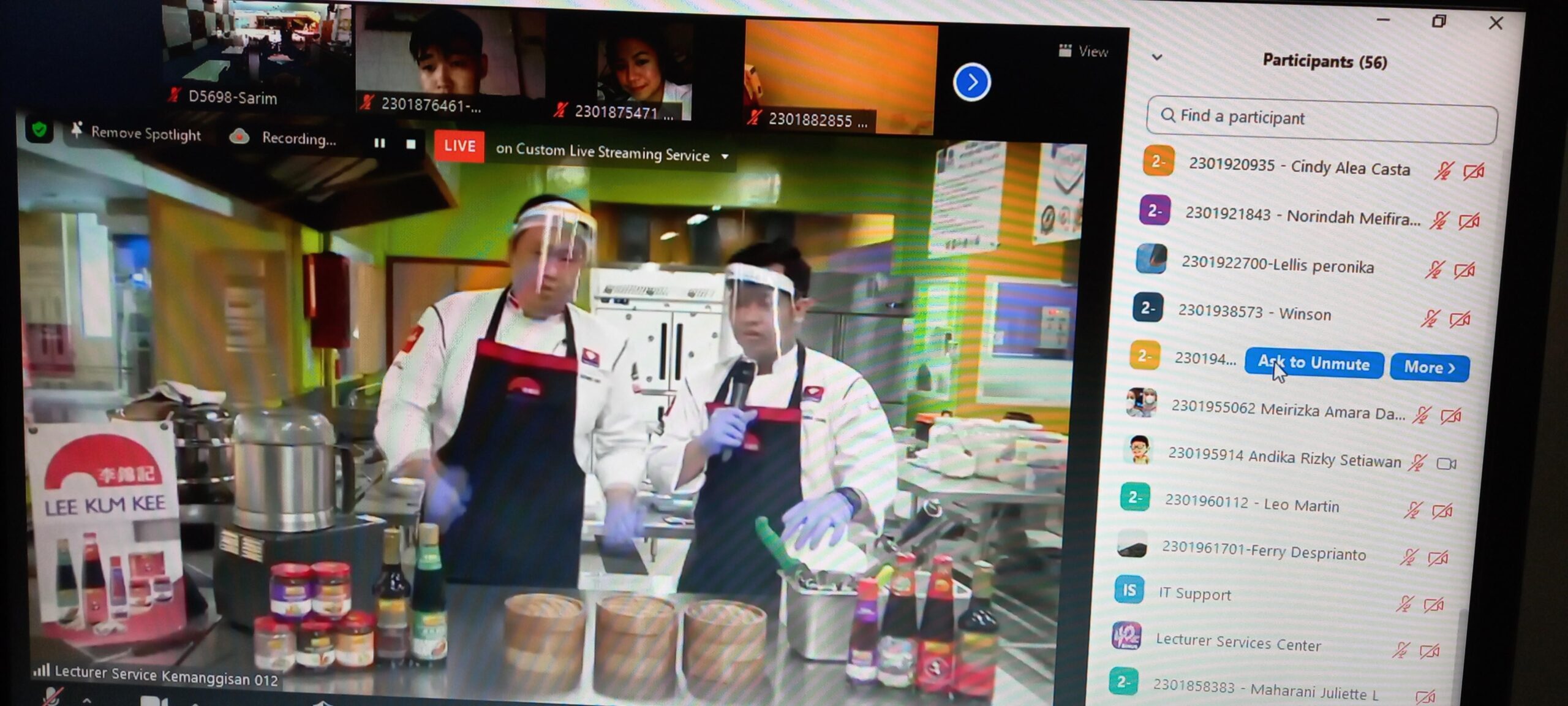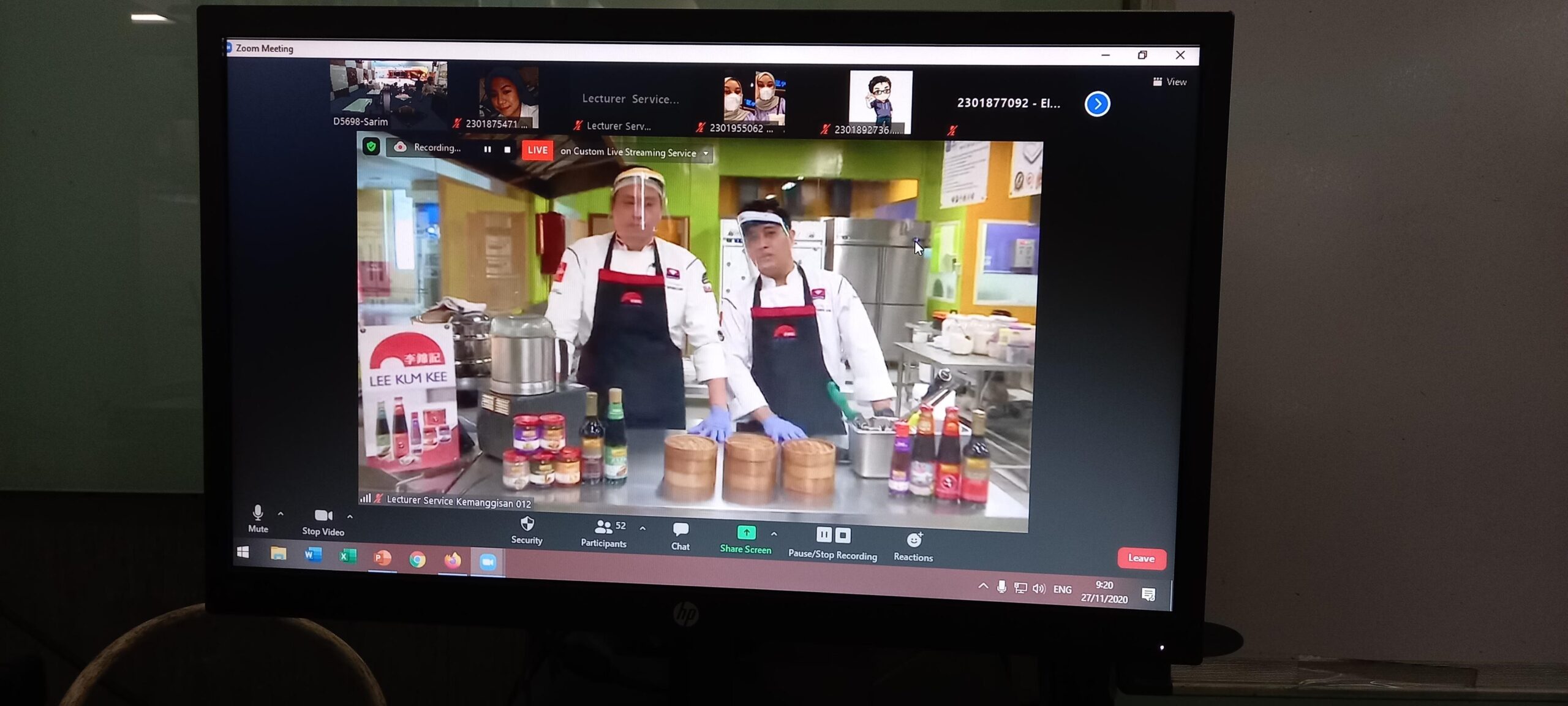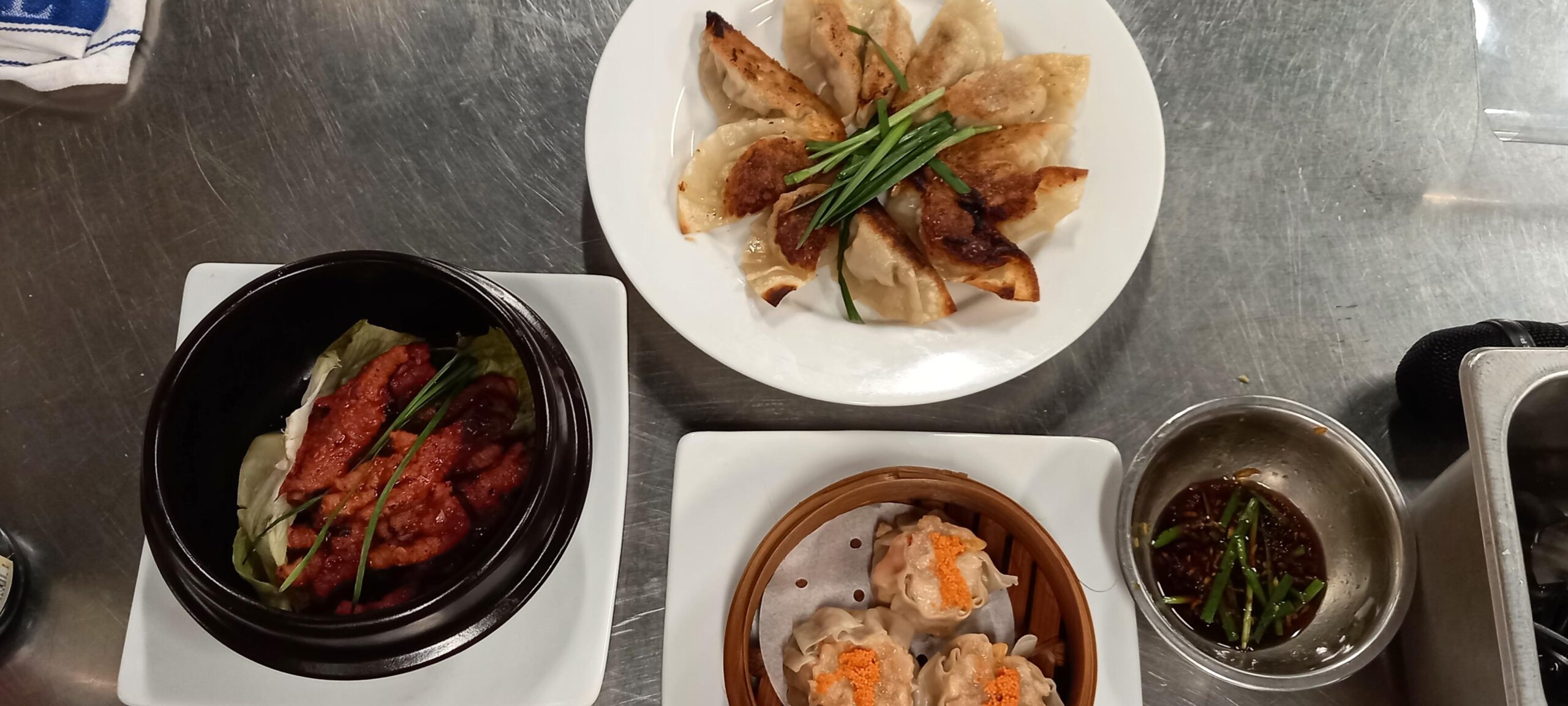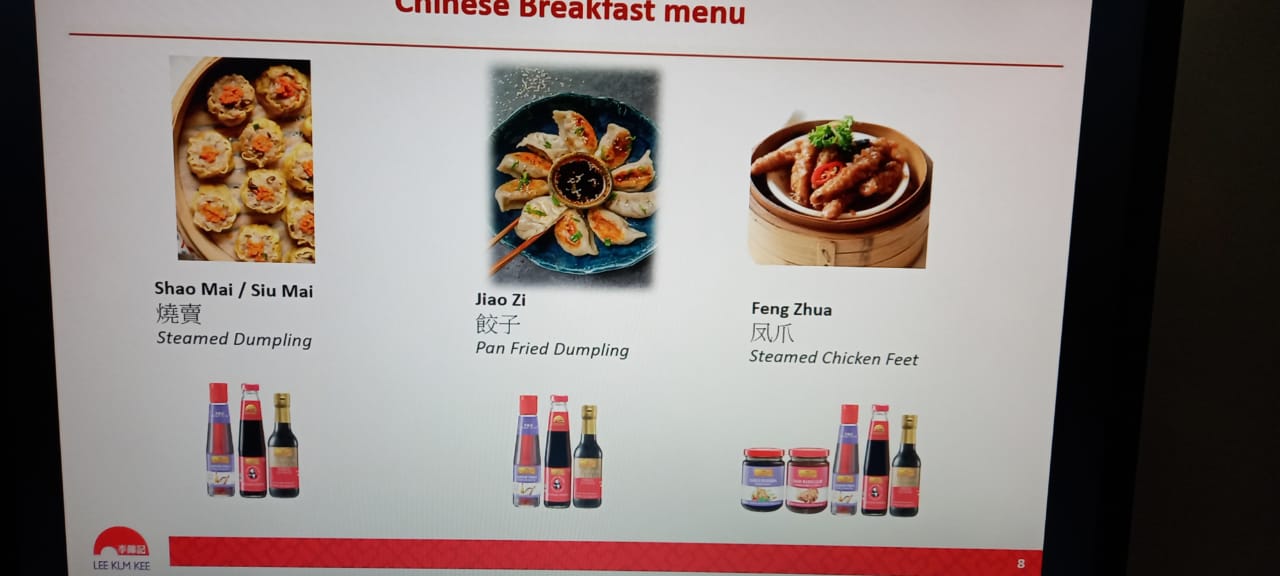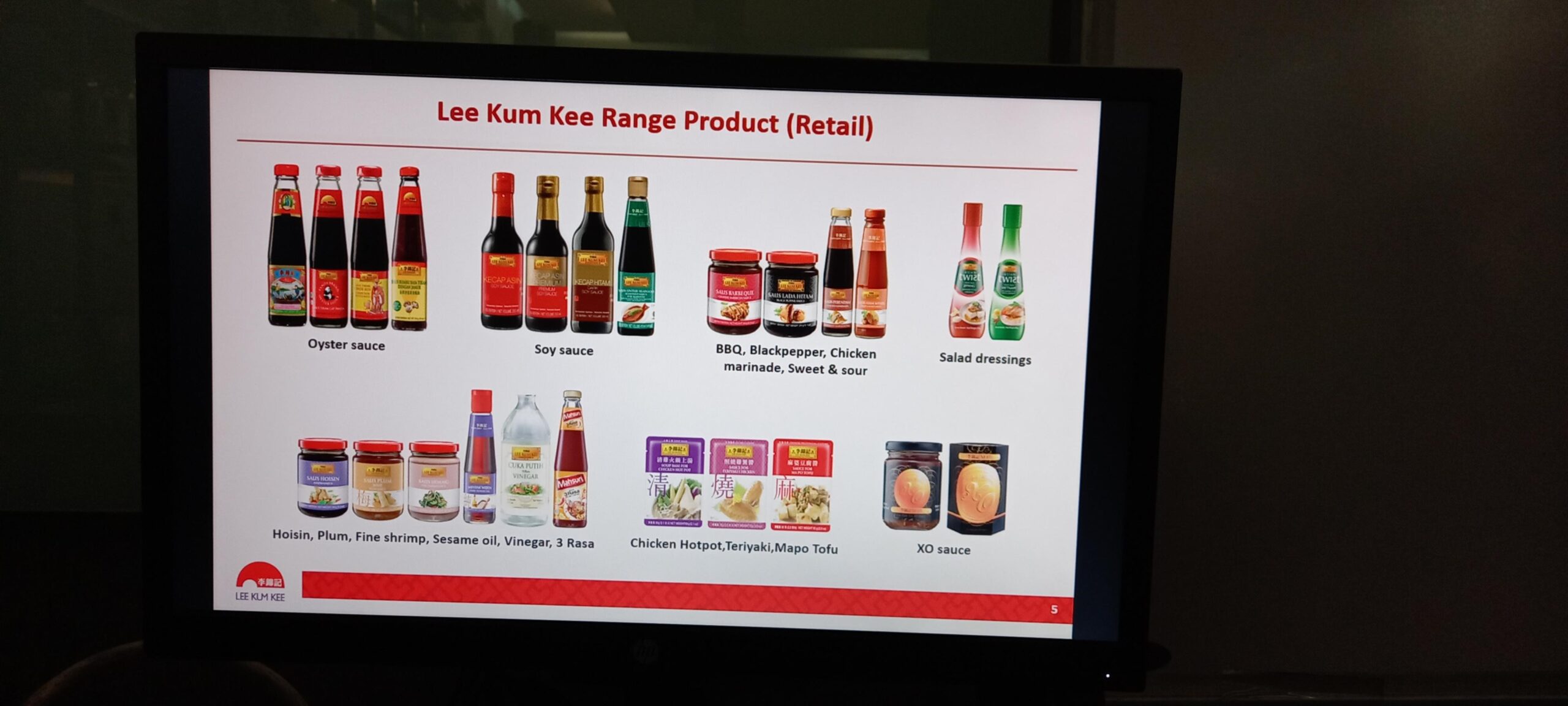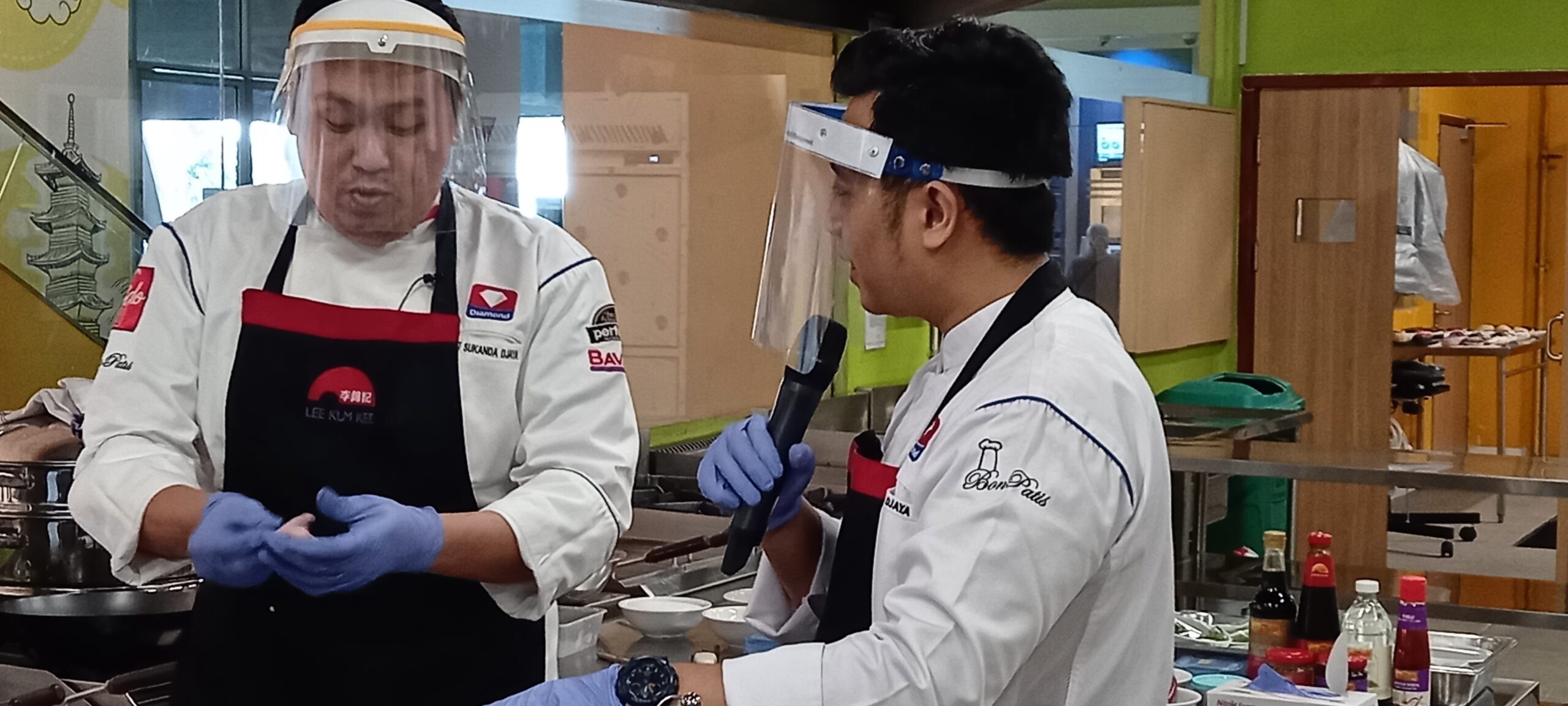 Berikut informasi mengenai PT. Sukanda Djaya yang dikutip dari official website https://sukandadjaya.com/about/ :
Our Vision "Indonesia most valuable dairy and refrigerated food manufacturing company."
Our Mission "To serve Indonesian consumers with trusted, tasty, innovate, healthy dairy and refrigerated products."
Sukanda Djaya is the national leader in selling, marketing, and distributing refrigerated food products to the food service, retail, wholesale, QSR, catering and healthcare industries in Indonesia. Its family of products includes imported refrigerated and dry items from Japan, Italy, USA, France, Australia, New Zealand, Norway as well as a list of house brands produced by its parent company PT. Diamond Cold Storage.
Sukanda Djaya is Indonesia's largest refrigerated food and beverage distribution company, and a leading importer of frozen, chilled, dairy and dry food and beverage products. Over time, the best brands have entrusted us to grow their products. We source products the world over and distribute them to 18 direct distribution points and 18 indirect distribution points, East to West.
Berlokasi di MM 2100 INDUSTRIAL TOWN. JL.Irian Blok FF-2, Cibitung, Bekasi 17520. Indonesia