THE 3RD PLACE COOKING COMPETITION HOSPITOUR 2021
Mahasiswa BINUS Hotel Management Ferry Desprianto (NIM: 2301961701) berhasil merahih Juara III dalam Cooking Competition HOSPITOUR 2021 yang mengusung tema kuliner UMKM Indonesia. Ferry sukses memasak Pan-seared Tiger Prawn with Woku Sauce, Pandan Rice, Sauteed Cauliflower, and Sambal Dabu-dabu yang sejalan dengan tema lomba yang diberikan. Perlombaan berlangsung secara daring/ online menggunakan media video, YouTube dan Instagram pada 29 Juni 2021 dengan pengumuman pada 1 Juli 2021.
Selamat untuk Ferry atas prestasi yang membanggakan.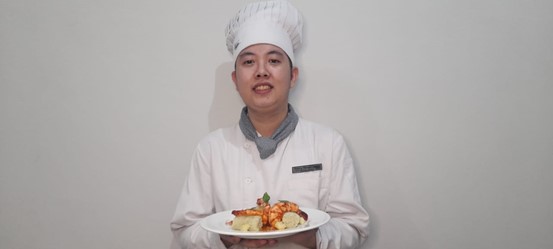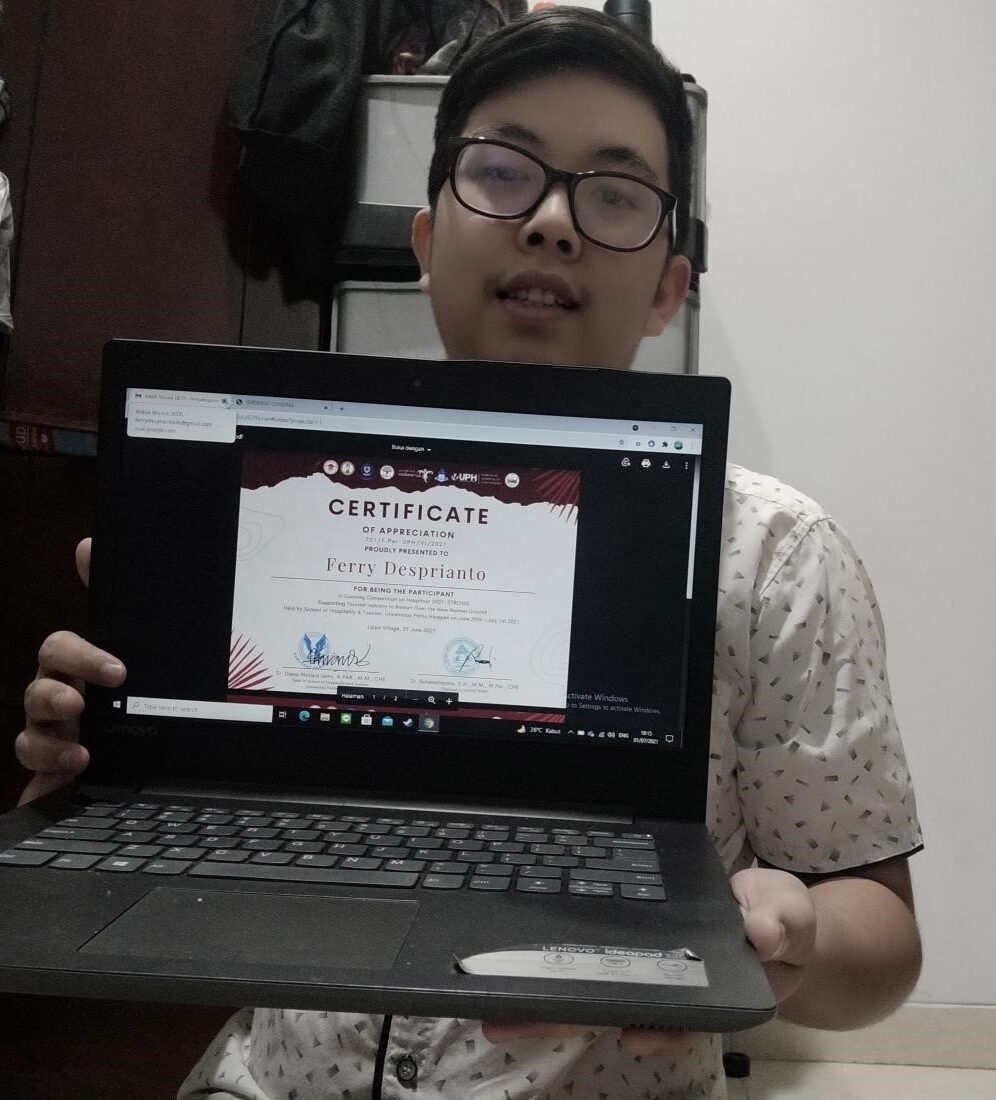 HOSPITOUR merupakan acara tahunan yang diselenggarakan oleh STTPH. Pada tahun 2021 HOSPITOUR mengangkat tema STRONG: Supporting Tourism to Restart Over the New Ground. HOSPITOUR 2021 terdiri dari berbagai kegiatan seperti seminar dan juga kompetisi bidang perhotelan dan pariwisata seperti  Mixing Drink Competition, Scientific Paper Competition, Making Bed & Towel Art Competition, Table Set-Up Competition, Pastry Competition, Cooking Competition, Bartending Competition, Front Office Competition, Speech Competition, Guding Competition, Tour Package Competition dan Futsal Competition.