Table Manner dan Hotel Tour with Sheraton Grand Jakarta Gandaria City Hotel
Pada tanggal 22 Juni 2023, mahasiswa Binusian 2026 atau yang saat ini merupakan mahasiswa semester dua Hotel Management dan Business Hotel Management melaksanakan kegiatan Table Manner dan Hotel Tour. Kegiatan ini adalah kegiatan yang dilakukan secara rutin setiap tahunnya.
Acara ini dimulai dengan hotel tour dan mahasiswa berkesempatan untuk melihat beberapa jenis kamar yang ada di hotel. Mahasiswa dibagi menjadi beberapa kelompok dan masing-masing kelompok didampingi oleh salah satu staff dari pihak hotel. Salah satu kamar yang dikunjungi adalah Presidential Suite, Kamar ini merupakan kamar terbesar dari hotel Sheraton Grand Jakarta Gandaria City Hotel. Setelah itu, kami juga melihat beberapa ruangan meeting room, ballroom, dan fasilitas yang tersedia di hotel seperti kolam renang dan gym.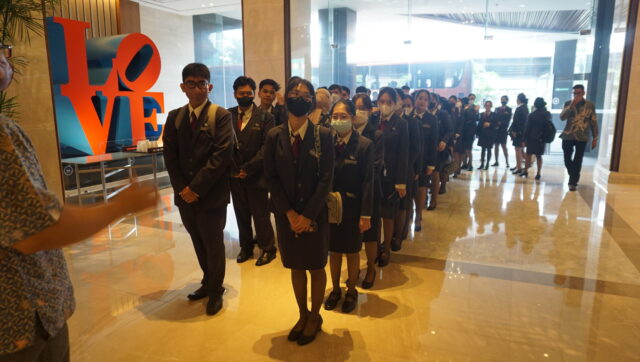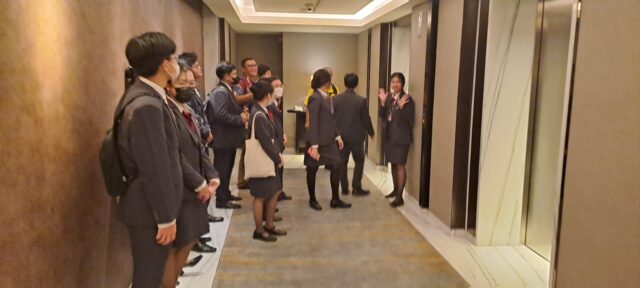 Setelah acara hotel tour berakhir, kami berkumpul di Anigre Restaurant, dan melanjutkan acara selanjutnya yaitu Table Manner yang dibawakan oleh Bapak Indra sebagai instruktur Table Manner. Makanan yang disajikan merupakan set menu yang terdiri dari 3 course yaitu:
Appetizer: Mushroom Soup
Main Course:  Roasted Australian Beef Tenderloin with Pumpkin Puree, King Oyster Mushroom, Baby Carrot, Asparagus, and Cream Mustard Sauce.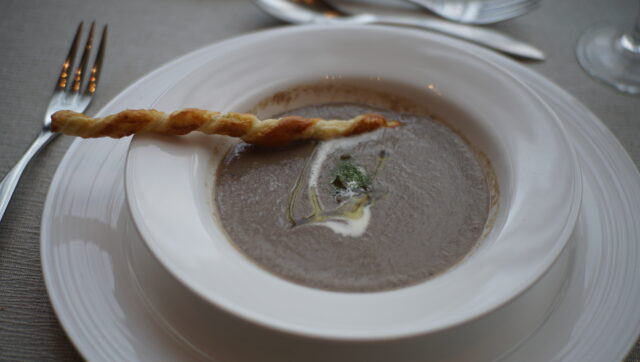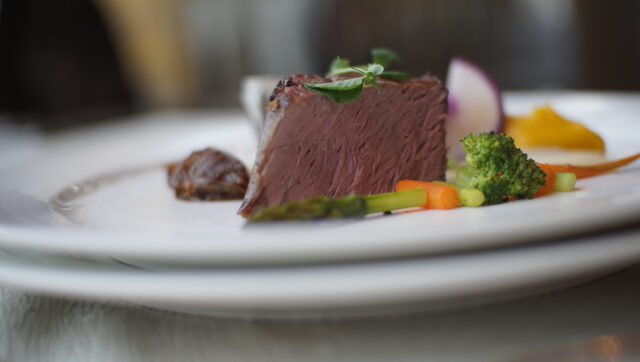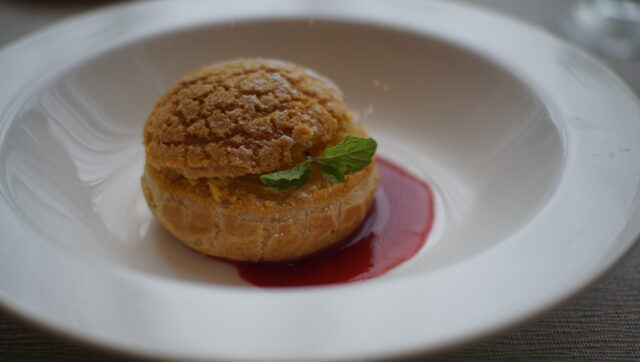 Sebelum Table Manner dimulai, peserta Table Manner disambut oleh General Manager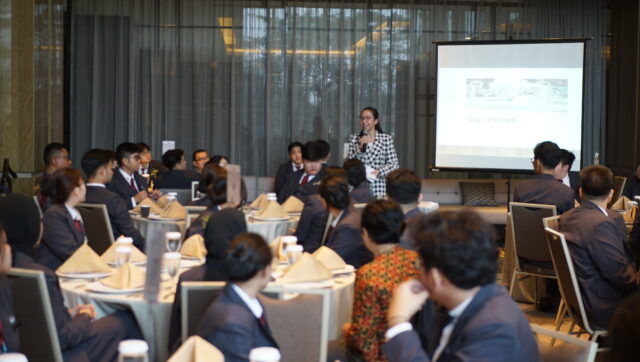 dan dilanjutkan sesi sharing session dari Alumni BINUS Hotel Management yang bekerja di Sheraton Grand Jakarta Gandaria City Hotel yaitu:
Albert Evans: Account Director
Sandro Saputra: Event Manager
Yenny Kartika: Personal Assistant to General Manager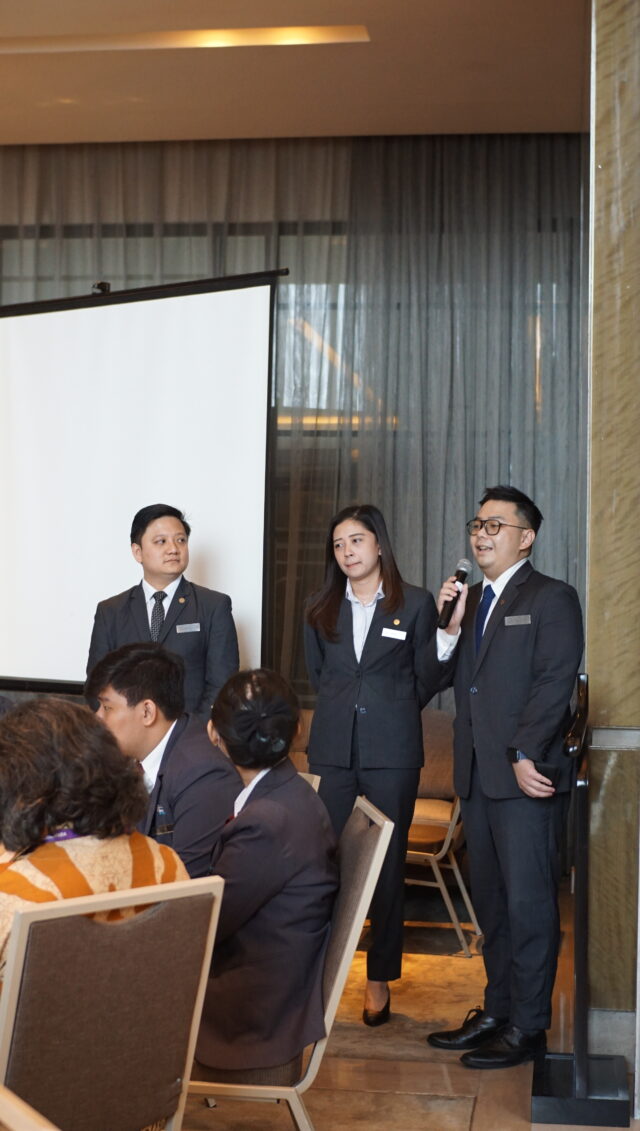 Setelah sesi Table Manner, ada beberapa games yang mendapatkan goodie bag dari Sheraton Hotel dan acara diakhiri dengan speech penutup dari pak Arief Zulkarnain.
Berikut adalah dokumentasi acara: