Barley By Chef Hengky Efendy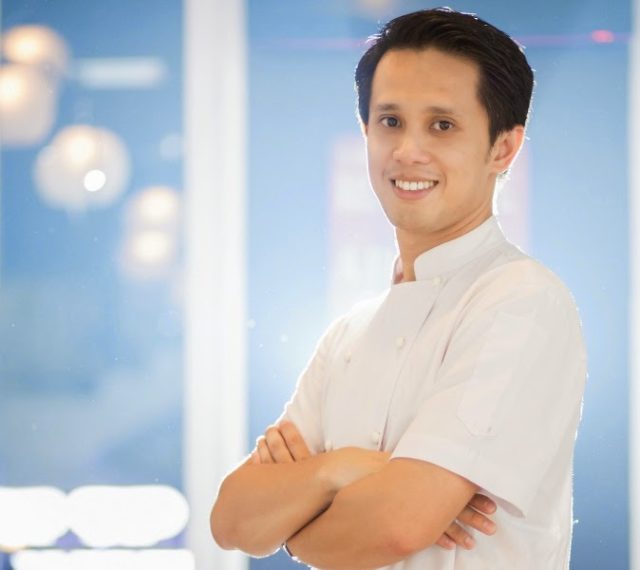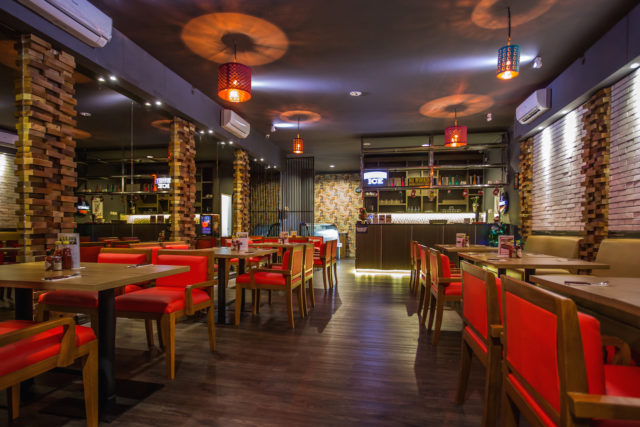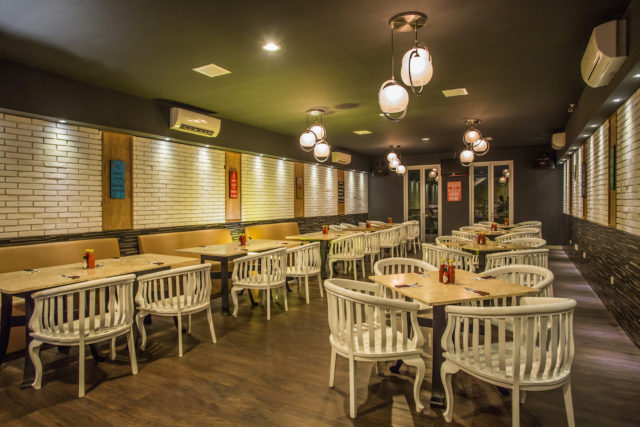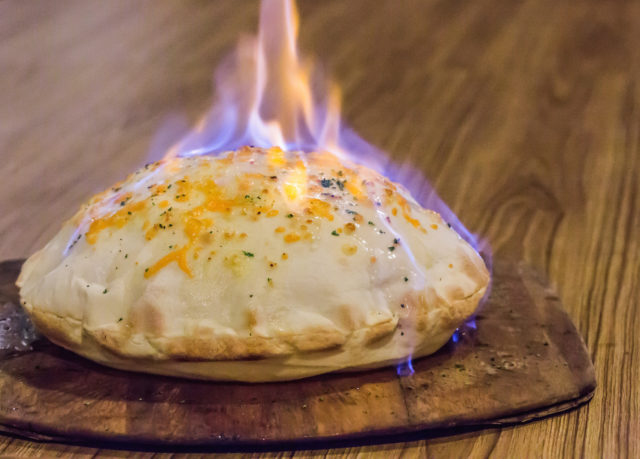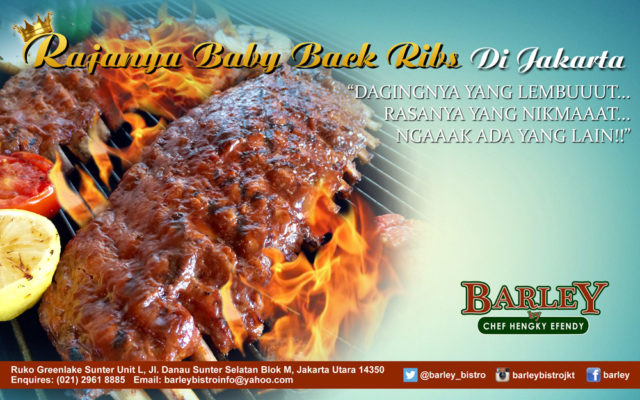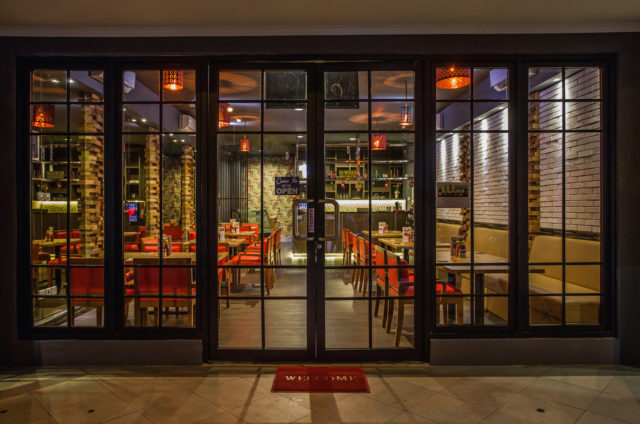 Please welcome..BARLEY!! a very cozy Restaurant in Sunter created by Mr Hengky Effendy..a very close friend of mine and once a Lecturer in Hotel Management Binus. berikut adalah penjelasan dari beliau mengenai alasan mengapa memutuskan untuk membuka his own Resto:
Keinginan membuka sebuah restoran ini dilatarbelakangi dengan jiwa wirausaha yang muncul setelah sekian lama berkecimpung bekerja dibidang usaha jasa makanan dan minuman. Setelah beberapa diskusi akhirnya 3 pertemanan membuat komitmen untuk membuka sebuah restoran yang berkonsep " western" influence tetapi tetap mengedepankan cita rasa orang indonesia.
Maka terbentuklah BARLEY..
Nama BARLEY sendiri mengusung konsep dining yang cozy, makanan ringan dan sebagai tempat hang-out yang baru di wilayah Jakarta Utara. Sebuah Restoran yang bergaya modern minimalis yang terletak di Ruko Green Lake Sunter – Jakarta Utara. Nama BARLEY di ambil karena ingin menggabungkan BAR dimana ingin menjual minuman dan minuman seperti beer dibuat dari barley. Daripada itu BARLEY dilengkapi Open Bar. Barley menyajikan masakan kontemporer perpaduan citarasa western dan asian dengan makanan Baby Back Ribs dan Volcano Pizza sebagai andalannya/signature dari Barley. Barley juga menyediakan berbagai macam pasta dan salah satunya yang menjadi favoritnya adalah Spaghetti Thai Pesto Con Pollo Special with Fried Egg & Ham, Fettucini Aglio Olio Seafood "Sambal Matah", Fettucini Mushrooms a la creme, Crispy Chicken Sriracha Thai, Norwegian Salmon "bumbu Gulai", Berbagai macam menu RiceBowl, Special desserts dengan Orange Ball Pudding best sellernya.
Jam Operasional
Buka: hari minggu sampai kamis : dari pukul 10.00 WIB – 23.00 WIB.
hari jumat sampai sabtu: dari pukul 10.00 WIB – 24.00WIB.
Interior BARLEY identik dengan warna natural untuk menambah kesan nyaman dan ramah untuk menikmati suasana santai dan hangat.
Seating Capacity:
Lantai satu: 28 seating capacity
Lantai dua: 40 seating capaity
Lantai tiga: 12 seating capacity
Barley juga menerima pesta ulang tahun, meeting venue, dan lain-lain.
BARLEY semakin lengkap dengan hadirnya Hengky Efendy sebagai Owner Chef. Pria yang kurang lebih 14 tahun menggeluti dunia kuliner ini, merupakan lulusan dari Sekolah Tinggi Pariwisata Bandung (STPB) dan International Hotel Management Institute di Swiss, di Jurusan Hotel Management dan Pariwisata. Hengky pernah bekerja di beberapa restoran International yang berlokasi di Swiss, London, Jepang, Maladewa, Amerika Serikat dan Australia. Hal yang paling membanggakan bagi Hengky adalah, ketika dia diterima bekerja untuk Gordon Ramsay di Marcus Wareing The Savoy Grill di London, Gordon Ramsay di Manhattan, New York City, dan Gordon Ramsay di Melbourne, Australia.
if you nearby..do visit Barley and enjoy the delicacy
and i promise, you wont regret it